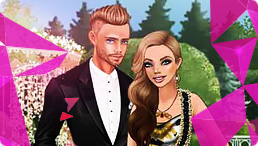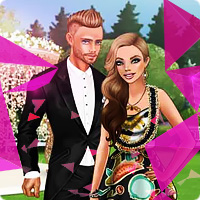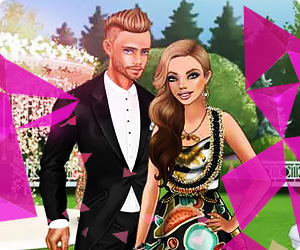 This game is brought to you by our sponsors. It is always free. NO TIME LIMITS!
You will be offered to install MyPlayCity Games Search Chrome Extension with convenient internet search.
Lady Popular Fashion Arena
Compete with other girls on a glamorous arena in the brand new browser game Lady Popular Fashion Arena! Do you like looking through the fashionable magazines where beautiful models are demonstrating their luxurious dresses and jewelries? The girls there are like bright butterflies in their outstanding clothes of the latest fashion, do you want to join them? But don't be upset if you can't make a similar make-up or find alike dress, all their images are made by professional stylists with a great experience and special education. If you wish to try your hand at being a stylist, launch the game Lady Popular Fashion Arena right now! Here you appear in the glamorous world where you will choose not only a style for your virtual model, but her appearance, hair color and even nationality. Create your own protégée and start playing! You have a lot to do: beauty shops and salons, lots of malls, banks and even furniture shops are open for you. Provide your girl with a carefree and interesting life without stress in the funny game Lady Popular Fashion Arena! At first, you'll visit a salon to change a hairstyle, then buy a dress in the mall and start training your skills. You can find various collections available for you: Summer colors, Beach mania, Winter mood, Glamour nights. Some of them can be unlocked only when you reach the exact level, so don't waste time! Choose a dress, jewelry, shoes and even a bag in the mall and look into your wardrobe to make a stylish image for the first fashion duel! Each girl has 6 main characteristics and all of them are observed during the duels. Train these characteristics to be a winner in the game Lady Popular Fashion Arena! Practice Style, Creativity, Responsibility, Beauty, Generosity and Faithfulness to be a success. Complete all the tasks and get nice rewards: money and special points to increase your rates of the basic characteristics! But, of course, a pretty girl can't be alone, find a boyfriend for her and choose her destiny! Later on you'll get a chance to become a stylist for him, sometimes it's even interesting! Have fun while playing the game Lady Popular Fashion Arena and make your girl the most fashionable ever!