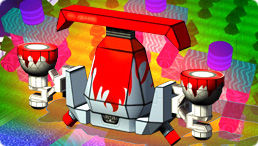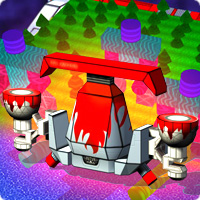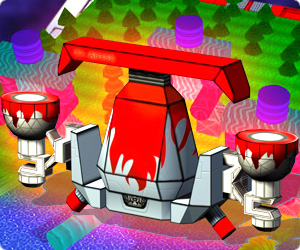 This game is brought to you by our sponsors. It is always free. NO TIME LIMITS!
You will be offered to install MyPlayCity Games Search Chrome Extension with convenient internet search.
X-Ray Ball
Welcome to X-Ray Ball! The game represents further development of widely-known arcade. Your goal in X-Ray Ball as in the classic game is to destroy all the bricks in the level and try to get the highest scores. However, the way X-Ray Ball lets you complete every stage makes a difference. First, X-Ray Ball makes it possible to use all advantages of 3D game's features. Thus, a player is able to choose a view point seemed to be the best or found interesting to play. Furthermore, it's possible to adjust 2D view by means of rotating the camera, zoom in and zoom out. Second, thanks to the fact that X-Ray Ball is the next level of evolution, the game fields consist of more than a single level of bricks. Thus, to complete the stage, a player needs to destroy all the bricks that are part of different levels of the game field. Third, X-Ray Ball gives a lot of unique bonuses that were not available before. In order to enjoy all features of this 3D game, some unusual abilities of a paddle and a game field were added. The bonuses assist a player to complete the level faster and in more interesting and excitement way while the others are made not to let a player to pass the game with ease. Last but not least, whenever a player finds that X-Ray Ball can't surprise him anymore, he is able to create his own level in user mode and share it with the others. Do not hesitate and take advantage of thrilling opportunity given by X-Ray Ball to enjoy what 3D game field could bring into break-all-bricks legend arcade.
Features
Adorable effects
Lots of thrilling bonuses
Fresh original features
3 different game worlds: Kid, Arcade and Ultra
Possibility to create unique levels
System Requirements
Windows 98/ME/2000/XP/Vista/7
Processor 800 Mhz or better
256 Mb RAM
DirectX 8.0