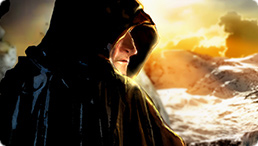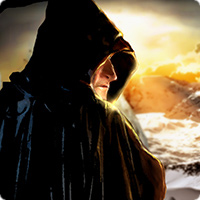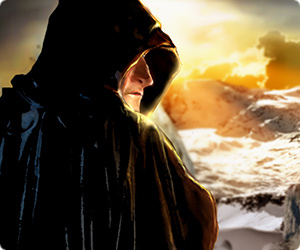 This game is brought to you by our sponsors. It is always free. NO TIME LIMITS!
You will be offered to install MyPlayCity Games Search Chrome Extension with convenient internet search.
Where Angels Cry
Explore the monastery and banish the darkness from its walls in the hidden object game Where Angels Cry! You are asked to join the sinister yet important mission in the Alps, it's a question of life and death. So don't waste a second and start investigating the eerie place. You have a lot to do, the Vatican Cardinal have chosen you for this mission and you can't disappoint him! Brother John is missing, the Cardinal decided to reveal the details of his disappearance and sent you to do it. Keep in mind that the monks shouldn't guess that you are not from their fraternity otherwise you may have problems with further investigation. The way to finding truth will be crooked and uneasy, so don't rush things not to ruin all the plan. Be attentive but not persistent, meticulous but don't attract attention to your person and you'll be a success. Find the shovel, remove the snow, and investigate the statue of angel crying with blood tears. Keep in mind that simple tasks will lead you to the grandeur, great detective! Start from the very beginning and save the monastery from the deadly threat! Find the figurines of angels, get extra achievements, and add new details to the intriguing storyline. You appear in the dark monastery, do your best to cope with all the missions and mini games, the monks believe that only you can save them from approaching evil. Accept the challenge and see if you are skillful enough to finish all the mini games successfully. Rotate the parts of the puzzle to make the complete puzzle and continue investigating. Lots of secrets await you in the game Where Angels Cry, you can't even imagine that such a sacred place can contain the dark mysteries of this kind! Fulfill all the tasks, finish all the mini games, and dispel the sorceries from the holy place in the game Where Angels Cry! Do everything you can to stop the statues crying with blood tears. Such a spooky story should end even if not happily but with a minimal number of victims at least. Start your investigation right now!
Features
Challenging mini games
Lots of secrets
Spooky story
System Requirements
Windows XP/Vista/7/8/10
Processor 2.5 Ghz or better
1 Gb RAM
DirectX 9.0