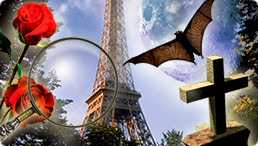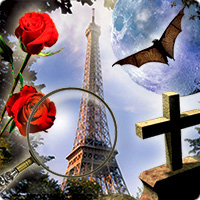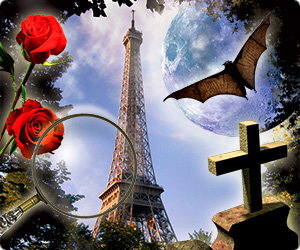 This game is brought to you by our sponsors. It is always free. NO TIME LIMITS!
You will be offered to install MyPlayCity Games Search Chrome Extension with convenient internet search.
A Vampire Romance Extended Edition
Do you like romantic stories? Even if you are the deep-seated sceptic, the game A Vampire Romance Extended Edition won't leave you indifferent to the love story between young artist Leila Zaraostre and ancient, but so handsome vampire Uriel Ruthven. Paris… The place, where all the dreams come true, especially for beautiful girls, whose hearts are opened to the new feelings and emotions. The main character of the game A Vampire Romance Extended Edition Leila arrived to Paris to study art in one of the most famous Universities of the world. Being a stranger in Paris, Leila tried to visit all the Parisian places of interest: she walked in the suburbs of the Louvre, observed Paris from the Eiffel Tower and saw the magnificent bás-reliefs of the Notre Dame. But who knows the genuine wonders of the architecture, except the old natives? The ancient itinerant vampire, who was born in Paris five hundred years ago, does. Leila happened upon Uriel not far from the Louvre and he willingly showed her all sights of the mystical Paris. Leila fell in love with the handsome man in no time, he was so courteous and noble, like a knight from the medieval novels and his beauty was so cold and fragile. He was well-educated and it seemed that she could listen to his stories for ages. Uriel also liked to spend all his time with Leila, the pretty inquisitive girl with big dark eyes, he understood that he was falling in love with her. But he couldn't allow the girl to know his secret and expose her life to danger… Play the game A Vampire Romance Extended Edition and dive into the miraculous atmosphere of mysteries and riddles!
Features
Perfect graphics
Detailed animation
Mystic music
System Requirements
Windows XP/Vista/7
Processor 1 Ghz or better
512 Mb RAM
256 Mb of video memory
DirectX 8.0