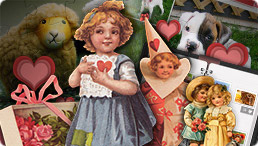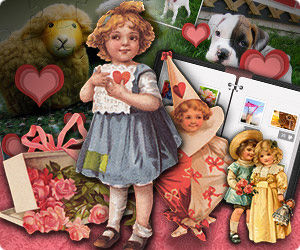 This game is brought to you by our sponsors. It is always free. NO TIME LIMITS!
You will be offered to install MyPlayCity Games Search Chrome Extension with convenient internet search.
Holiday Jigsaw. Valentine's Day
Feel the atmosphere of the most romantic holiday with the wonderful game Holiday Jigsaw. Valentine's Day! Are you a romantic person who believes in true love? Then the game Holiday Jigsaw. Valentine's Day is definitely for you! Enter the world of romance and love! Extremely beautiful pictures are waiting for you! All of them have one and the same theme – love. You will come across wonderful sunsets, the most romantic sights in the world, including the Eiffel tower in Paris, gorgeous bouquets, beautiful views, musical instruments, candles, pictures of couples in love, and many wedding attributes such as rings, wedding cakes and dresses. Maybe you would prefer to solve a puzzle depicting a heart? In the 4 boxes full of puzzles you will see a lot of pictures with the main symbol of St. Valentine' Day: heart-shaped buttons, decorations and even lollipops. Of course animals didn't remain uninvolved in this holiday – there are puzzles with cats, dogs, pigeons, elephants, lions and many others. One of the peculiarities of this game is that you can choose the number of pieces for each puzzle, the way they are cut and the possibility to rotate the pieces. If you are at a dead end you can always use various hints. For the achievements in the game you will get trophies with the holiday symbols. For example, you will get a cupid statuette and will be called the Master of Jigsaw for solving a puzzle of at least 200 pieces without using hints, sorting or a pocket. Solve all puzzles in the game Holiday Jigsaw. Valentine's Day!
Features
Wonderful music
4 boxes with puzzles
Colorful romantic pictures
System Requirements
Windows XP/Vista/7
Processor 800 Mhz or better
512 Mb RAM
DirectX 8.1