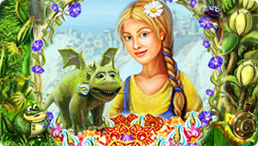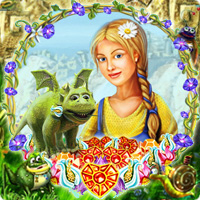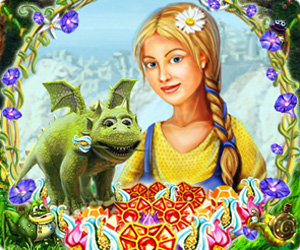 This game is brought to you by our sponsors. It is always free. NO TIME LIMITS!
You will be offered to install MyPlayCity Games Search Chrome Extension with convenient internet search.
Magic Farm: Ultimate Flower
With Magic Farm: Ultimate Flower Iris's adventures continue! After she successfully found her parents they took another expedition but didn't come back. Being worried about their fate Iris decides to go to her own journey to find them again. She asks her old friend for help and the story begins. You will help Iris to undertake her farm business to gain necessary money and materials, to go through all obstacles and finish all quests to meet her family. Similar to the first part of the game in Magic Farm: Ultimate Flower you will have to grow plants, water them, protect from pests, gather and sell your harvest wisely. To gain more money you should organize flowers and fruits in bunches ordered by customers. But there are new features now. For instance, pet dragon Robin will help you to manage the farm. Besides, as Iris and her pet are developing their mastery, there are some benefits like faster growing or watering. And there are lots of mini quests that will help your progress, for example, you should obtain a shovel to fight against pests more effectively. Besides, you will meet new kinds of flowers, fruits and pests. Magic Farm: Ultimate Flower has a balanced gameplay that will tempt you for a long time. Graphics are cartoon-like, bright and make a fairy-tale impression. You think you are in a wonderful medieval land full of miracles. There is a catching storyline that will reveal the secret of Iris parents' disappearance step by step. Download Magic Farm: Ultimate Flower to take a voyage with Iris and her friends!
Features
A number farms
Lots of flowers
Numerous pests to fight
Captivating quests
System Requirements
Windows 2000/XP/Vista/7
Processor 700 Mhz or better
128 Mb RAM
DirectX 8.0