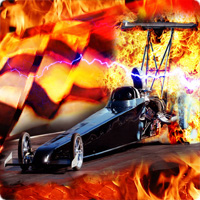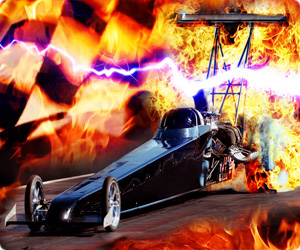 This game is brought to you by our sponsors. It is always free. NO TIME LIMITS!
You will be offered to install MyPlayCity Games Search Chrome Extension with convenient internet search.
Top Fuel Drag Racing
Introducing Top Fuel Drag Racing, one of the most catching racing simulations! Are you in lust for speed? We know what you need. In the drag racing you compete on the straight track (402, 804 or 1609 meters length) for the maximum acceleration. It was invented in the USA. All you have to do to win this game is to drive your race car as fast as possible. Top Fuel Drag Racing is the most precise reflection of this sport on PC. There is lot of science here: you have to reckon seconds to switch gears, accelerate right in time with right intensity, direct your car the way it will have minimum air resistance. If not succeeded, you will eat opponent's dust, or if you drive too dangerous, the car can turn over and be crashed. Develop your mastery to earn victory and make perfect acceleration! You will have to pass 20 challenges each more difficult than the previous one. Each race will bring cash and even more money for tougher race. To win all races your car must be upgraded from time to time. At the beginning of each race there will be a workshop available. There you can buy more powerful engine, tires with better grip, better chassis, wings, larger fuel tanks or just paint your race car for the coming battle. Visuals in Top Fuel Drag Racing are 3D, they are very cool and there's a lot of fire, speed and engine burst! Perfectly designed gameplay will shrink hours of racing into a single moment of speed, engine roaring and excite. Download Top Fuel Drag Racing for free, steer up and be the fastest!
Features
20 racing challenges
5 car parts to upgrade with 4 features each
4 styles of painting
System Requirements
Windows 2000/XP/Vista
Processor 1 Ghz or better
256 Mb RAM
64 Mb of video memory