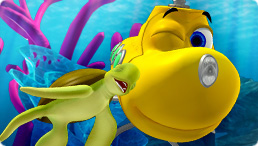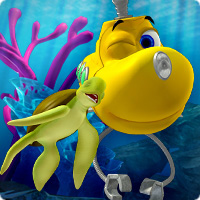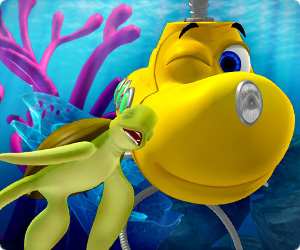 This game is brought to you by our sponsors. It is always free. NO TIME LIMITS!
You will be offered to install MyPlayCity Games Search Chrome Extension with convenient internet search.
The Fun Pack: Olly
Discover the ravishing underwater world with a yellow submarine in the logic game The Fun Pack: Olly! It's high time to get smarter, there is a huge ocean bottom in front of you, so don't waste time and start playing right now! Lots of puzzles are waiting for you in the game The Fun Pack: Olly: you will discover a lot of new things together! Olly is a little yellow submarine and your companion in this breathtaking exploration. Travel to the different countries and discover what mysteries and treasures keep the sea and ocean bottoms! You will travel to France, Brazil, Egypt and other to play lots of puzzle games and have fun. In the game The Fun Pack: Olly you can choose the game you like most or try all 3 of them. Are you ready to check if you are quick enough in the mini-game Run Olly Run where your aim is to overcome the longest possible distance on the ocean bottom in darkness and avoid lots of obstacles. Keep in mind that fish flocks will slow you, so it's better not to swim over them. At first, it's difficult enough to coordinate your moves but later on you'll be a leader in the scoreboard, I'm sure of it. And the longer distance you cover, the more difficult will be your route. If you want to train your hearing sense, the mini-game Musical Shellfishes is here for you. Choose the shell, hear a sound and match the shell with the sound you've heard to win. The more scores you get, the higher will be your rank in the leaderboard! And if you can call yourself a treasure hunter, play the mini-game Hidden Treasures and look for the precious things, jewelries, and even sculptures on the ocean bottom. You'll find a list with forsaken items, do your best to find them all to become the winner! Set an amazing underwater excursion with Olly and develop your sense of observation, hearing sense and attention! Join the captivating adventures with yellow submarine Olly and dive deep into the ocean!