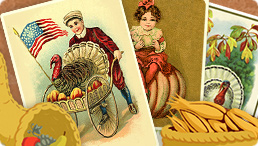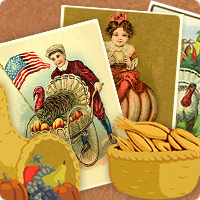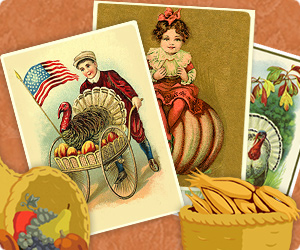 This game is brought to you by our sponsors. It is always free. NO TIME LIMITS!
You will be offered to install MyPlayCity Games Search Chrome Extension with convenient internet search.
Holiday Jigsaw. Thanksgiving Day 3
Make nice pictures from dozens of fragments in the ravishing logic game Holiday Jigsaw. Thanksgiving Day 3! How can people celebrate Thanksgiving day? There are lots of ways such as cooking festive turkey and singing songs or maybe you would like to try something different as solving puzzles from randomly thrown pieces? Launch the game Holiday Jigsaw. Thanksgiving Day 3 and check if you are skillful enough to make beautiful puzzles! Each puzzle can be modified to your liking – turn an easy puzzle of 12 pieces to a complicated one with more than 200 pieces. Everything is up to you: set the number of pieces for each puzzle, the way they are cut and the possibility to rotate the pieces. You can make the game yourself taking your preferences into consideration! There are several packs of themed puzzles: Decoration, Autumn, Family, Treat, Countryside. Choose what you like most! The main dishes of the holiday are roast turkey and pumpkin pie but you'll see lots of other delicious dishes in the Treat pack of the game Holiday Jigsaw. Thanksgiving Day 3 and get the pictures of them! In the pack Autumn you'll enjoy picturesque landscapes while in the pack Decorations you can see lots of ideas of decorating presents and houses. Start playing right now and keep in mind that you can save your progress at any time! Convenient controls and a multitude of hints and tools make the game more comfortable to play. There's nothing better than spending time in the warm company of family! If you are stuck, just use the hint and the necessary pieces will be highlighted so you can continue the game. There are several helpful tools available for you: use the Ghost to get a transparent view of the picture or the Magnifying glass to examine all the details on a small piece of puzzle. Get a great collection of trophies, for example, you'll get Meditation for 1, 5, 10 and 50 hours of playing and be proud when you'll receive the trophy Master of Jigsaw for solving a puzzle of 200+ fragments without using hints. Have fun with the game Holiday Jigsaw. Thanksgiving Day 3!