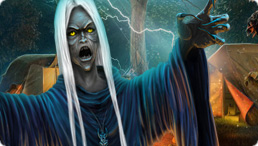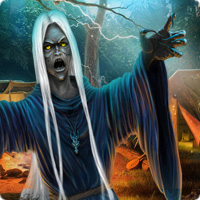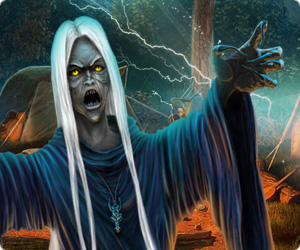 This game is brought to you by our sponsors. It is always free. NO TIME LIMITS!
You will be offered to install MyPlayCity Games Search Chrome Extension with convenient internet search.
Shtriga: Summer Camp
Discover the secret of the eerie camp for kids in the wonderful hidden object game Shtriga: Summer Camp! People say what a serious thing can happen in the ordinary children camp, but nobody can even imagine that lots of children are missed there. And not only the children, but the director of the camp and the famous physicist in the town as well. What is the connection between these disappearances? And where are the lost children? Police was unable to reveal this awful crime. Are you ready to help the detective Brenda Livingstone and get to the awful mysteries of the sinister Summer Camp? Start your journey right now! You appear in the Summer Camp late at night, the car is broken, because on the way to it you had an accident because of a ghostlike silhouette. What was it? Tricks of the eye or a ghost from the Summer Camp? It's time to reveal what's happening there! Start the breathtaking adventures and play numerous mini-games in the game Shtriga: Summer Camp! After you arrive at the camp, you see a black cat morph into a spectral figure, but you still don't know the full nature of what you're facing. And at the end of the game you'll see the real essence of things. Here you are to accept the challenge and cope with tons of hidden object scenes; you will explore the locations of the Summer Camp: kids' cabins, a park, open-air cinema and even such gloomy places as a tomb, small witch's chamber and a devastated dock. Who is the cunning witch who kidnapped children and why is she doing it? Let's unmask this age-old secret together in the game Shtriga: Summer Camp! Try all kinds of mini-games and see if you are skillful enough to match the necessary wires together to unlock secret doors, find the parts of the mechanisms to launch the motion picture projector, and find everything from the list of hidden objects. Choose the difficulty of the game at the very beginning and don't forget about hints that will highlight the items to deal with or next locations to explore. Play the game Shtriga: Summer Camp, outwit the witch and set the kidnapped children free!
Features
Lots of astonishing puzzles
Intriguing plot
Atmospheric locations
System Requirements
Windows XP/Vista/7/8/10
Processor 1 Ghz or better
512 Mb RAM
DirectX 9.0