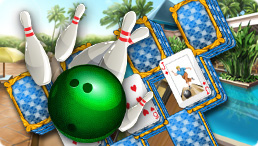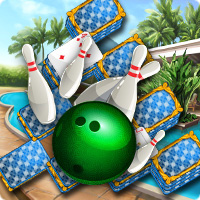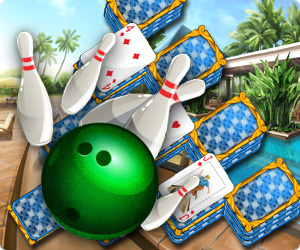 This game is brought to you by our sponsors. It is always free. NO TIME LIMITS!
You will be offered to install MyPlayCity Games Search Chrome Extension with convenient internet search.
Strike Solitaire
What do you usually do when you have free time? Do you like travelling or maybe you consider playing computer games as the best way to escape from daily turmoil? Tastes differ, everybody chooses what he likes most, but there are things that will be appreciated by all categories of people, these are two games: bowling and solitaire. We eagerly visit different bowling-clubs with friends, but when we want to have rest at home, we usually spend time sitting in the cosy armchair and playing unsophisticated, but not stupid games. And what do you think about bowling and solitaire combination? Impossible? You have another guess coming! Now you have a perfect opportunity to download the game Strike Solitaire and enjoy the entertaining mix of bowling and solitaire. The main point of the game is to remove cards of the same rank regardless of their suit. During the game you'll get bonus cards, you should remove them as quickly as possible, because they give useful bonuses. In the game Strike Solitaire you are to remove special cards, one removed card of such kind will bring you 1 point. If you remove all of them, you'll get a strike. The more cards you remove, the more money you get. When a card on the field has no pair, pick another card from the deck. So the fewer cards are left, the more points and money you'll get. There are 2 modes of difficulty in Strike Solitaire, so, you can try the both of them. But remember, if you choose easy mode, you can replay all the units and frames, in hard mode that don't works. Good luck!