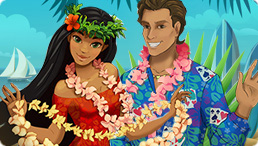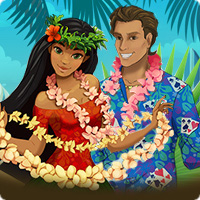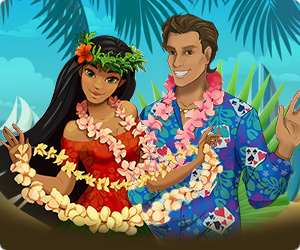 This game is brought to you by our sponsors. It is always free. NO TIME LIMITS!
You will be offered to install MyPlayCity Games Search Chrome Extension with convenient internet search.
Solitaire Beach Season
Enjoy the holiday of your dream and get various awards in the game Solitaire Beach Season! Are you a true fan of solitaire games where you need to be extremely attentive and quick-witted? In the ravishing game Solitaire Beach Season you get a nice chance to train your reaction and logical thinking, don't miss it! It's time to think about your vacation! Even if the weather is cold and unpleasant, you can visit the resort of your dreams totally for free with the game Solitaire Beach Season. Where do you want to go? Have a rest on the hot shores of the Caribbean Sea or swim in the transparent waters of the Pacific Ocean – now all your dreams will come true! If you are fond of all kinds of solitaires, you will appreciate the game Solitaire Beach Season without fail! Choose the game mode and start playing! If you want to relax – choose the mode "Tourist", but if you wish to accept the challenge – the mode "Traveler" is the best choice, but it can be unlocked when you complete the first pack in the "Tourist" mode. Explore picturesque locations as Beach Rest, Sea Depths, Dawn of Romantics and breathtaking Tropical Forest! In each location you'll find a pack with levels so complete all of them with the maximum score to get rewards! There is a large layout before you with various cards, your main aim is to remove the pairs of identical cards and get coins. There are several types of them: the pairs of common white cards will cost several coins, but golden cards will bring you twice or even thrice more golden coins! Remove special cards with various symbols the soonest possible to get extra bonuses and large sums of coins. Your mission in all the levels is to get all the golden cards, if you fail to do it, you'll just get a fewer reward. If you are stuck, use bonuses, there are 3 of them: Mulligan, Shuffle and of course Joker. If you want to undo your last action, even using a bonus, use Mulligan. When you have no possible moves, it's time to use Shuffle – it helps you mix all the cards up and start from the stuck point. Joker will help you win even the really complicated game – it changes any card into joker, so every card can be removed from the game board. Get rewards for successfully completed packs and get gorgeous rewards!
Features
Perfect graphics
2 game modes
Nice trophies
System Requirements
Windows XP/Vista/7
Processor 1 Ghz or better
512 Mb RAM
DirectX 9.0