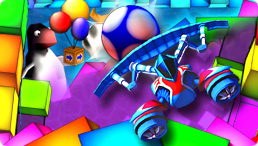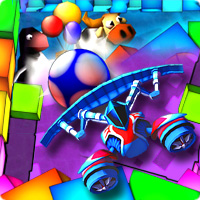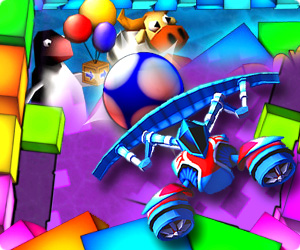 This game is brought to you by our sponsors. It is always free. NO TIME LIMITS!
You will be offered to install MyPlayCity Games Search Chrome Extension with convenient internet search.
Smash Frenzy 2
Welcome to the world of Smash Frenzy 2! This game represents a nearly classic break-all-bricks arcade. However, there is something that makes Smash Frenzy 2 unique in its own way. First of all, Smash Frenzy 2 is a 3D game and it means that all objects are settled on different levels of the game field. And bricks located higher usually could be broken only when the lower ones are destroyed. However, there are a bunch of bonuses that allow player to get pieces on the top. Second, it is particular way to set a view point. A player can put it in any position that would be found comfortable for the one to play. However, in order to bring a piece of fun craziness in the game, a view point could be set in a way you would see only a front line of the game field. Next, every level has its own unique atmosphere that makes every stage of Smash Frenzy 2 memorable and distinctive. Moreover, there is something more than just simple bricks and paddles. Sometimes, chicken, penguins and other wildlife appear instead of plain bricks. There are three different paddles, each with its own characteristics and appearance. Take the one you will find appealing. Last but not least, the game field's borders are unique for every stage. Thus, a player has to learn how a ball acts with field's borders and find a better way to go through. In conclusion, the final point of Smash Frenzy 2 is always the same. In order to complete a level a player has to break all bricks and don't lose all balls. Enjoy destructions you make in fascinating Smash Frenzy 2!