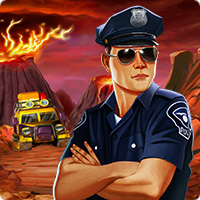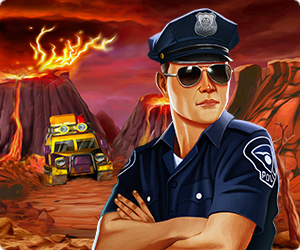 This game is brought to you by our sponsors. It is always free. NO TIME LIMITS!
You will be offered to install MyPlayCity Games Search Chrome Extension with convenient internet search.
Rescue Team 5
Become a skillful savior and help both people and animals in the amazing game Rescue Team 5! As you have already guessed, many adventures await you, so don't waste a minute and plunge into the unique atmosphere of Rescue Team series! Are you ready to try and join the team of reckless rescuers? Aren't you afraid of icy mountain peaks, hot sands of desert, and even splashes of burning lava? Welcome aboard! The world is in trouble again, do your best to help people and animals to survive! Find the ways to overcome the obstacles and make their life better. Hire workers to remove heaps of wood and solid rocks to clear the way and get resources. Don't forget to feed your workers and they'll move faster! They are here to repair and build bridges, bring up houses and various constructions to provide a nice life for the people. You'll be always in need of different resources – food, gold, wood and fuel. At every level the certain goals will be set for you, fulfill them as fast as possible and get medals and awards! There is a lot to do, so check your skills to be at your best! There are several modes at your disposal: Normal, Multi-click, Relaxed, choose what you like most and save those in trouble! Collect food and wood, get fuel, and first-aid kits to heal both people and animals. Study how to be multitasking: order deliveries, send a doctor to ill settlers, assign workers to repair structures. Complete numerous tasks in the game Rescue Team 5 and get to the center of the disasters – rumbling volcano! Actually, it will be the end of your adventure, and now prepare to fulfil various tasks to get closer to the main destination point. Build houses, hospitals, piers, bridges. You will also set a burger café and railway station, so collect as many resources as you can! The settlers will die without your help, so don't be slow, provide them with food, medicine and houses! Choose the rhythm of the game Rescue Team 5 – slow or quick and help the brave saviors get rid of the world threats!
Features
Dynamic gameplay
Great achievements
Several game modes
System Requirements
Windows XP/Vista/7/8/10
Processor 1 Ghz or better
512 Mb RAM
DirectX 9.0