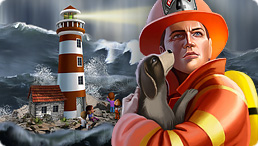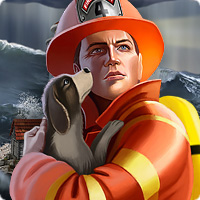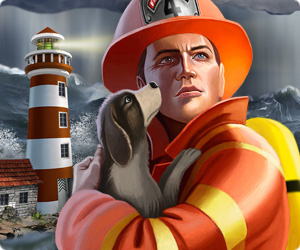 This game is brought to you by our sponsors. It is always free. NO TIME LIMITS!
You will be offered to install MyPlayCity Games Search Chrome Extension with convenient internet search.
Rescue Team 4
Colonize the god-forsaken island and survive there in breathtaking time management game Rescue Team 4! Have you read the stories about Robinson Crusoe or maybe you remember how the main characters from Jules Verne's novels survive on the mysterious island far away from the civilization? It's time to revive the reminiscences how to use the surviving skills because you appear on the small island with the lots of people who rely on you. You are the only one who can help them cope with lots of difficulties, so don't waste a minute! Launch the game Rescue Team 4 and accept the challenge! There is a nice island at your disposal with the inhabitants who are at all pains to survive there. Be attentive because both people and animals are always in trouble, so find the ways to overcome the obstacles and make their life there easier. Hire workers to remove heaps of wood and solid rocks to clear the way and get resources. You'll need them to repair and build bridges, bring up houses and various constructions to provide a nice life for the people. You will require different resources – food, gold, wood and fuel. At every level the certain goals will be set in front of you, fulfill them as fast as possible and get medals and awards! There is a lot to do, so check your skills to be at your best! You'll need various constructions: a hospital, some plants, a mine and of course a store. In the game Rescue Frenzy 4 you need to collect such resources as fuel, bricks, food, money, first-aid sets and metal blocks to have enough components for the rescue operations. Humanitarian aid comes in time in the parachutes; collect them and learn the recipe, you are to do medicine on your own to provide the hospital and ill citizens. Hurry up! The poor people and little animals are in pain! Complete all the tasks and get achievements such as Brave rescuer and other. Enjoy the challenging game Rescue Team 4 and help the reckless people survive!
Features
63 levels
Nice graphics
Lots of achievements
System Requirements
Windows XP/Vista/7/8
Processor 1 Ghz or better
512 Mb RAM
DirectX 8.0