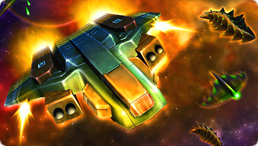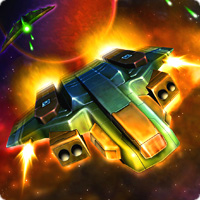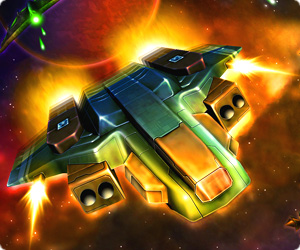 This game is brought to you by our sponsors. It is always free. NO TIME LIMITS!
You will be offered to install MyPlayCity Games Search Chrome Extension with convenient internet search.
Pulsarius
It is unknown what dangerous secrets the outer space hides. It used to be easy to colonize other planets and settle them until Earth Confederation faced with the other life forms. The further people spread out their authority into outer space, the harder it became to convince native population of planets to co-operate with human beings. One sidereal day it happened that there was no one to collaborate with but something that seemed to be alive and very aggressive. Your part in Pulsarius is a military under the leadership of Captain Dickinson, cruiser "Invincible", one of those who is in charge for all dangerous, life-threatening, high-stake cases in Pulsarius system. And it happened that once Earth Confederation received a SOS signal from one of its terrestrial settlement that was attacked by unidentified aliens. Since you and your team reached the colony, you figured out that you had to fight with the most developed and well-equipped military force in the entire Universe - Earth Confederation's one. According to Pulsarius, an insidious unidentified alien race infected all units and took them under its aggressive control. As your cruiser can't go further because of orbital constructions, you've been chosen to explore entire colony to find survivors. Also, it will be useful if you find any information that can help scientists on board of "Invincible" to define hostile alien race. The further you go within the colony, the more dangerous the alien race's opposition becomes. Fortunately, a lot of weapon sets and armor are scattered around abandoned by poor infected military. Pulsarius has its bio-hazardous secrets, and your duty is to find them out!