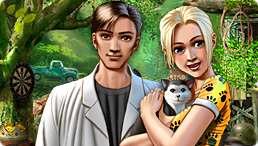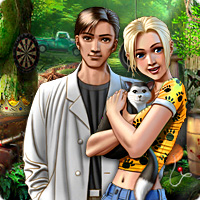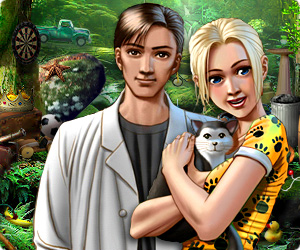 This game is brought to you by our sponsors. It is always free. NO TIME LIMITS!
You will be offered to install MyPlayCity Games Search Chrome Extension with convenient internet search.
PJ Pride Pet Detective
Experience a whole new level of hidden object fun in this detective game! PJ Pride: Pet Detective is on the point of starting a new investigation! With a new mysterious cosmetic factory opening in town, PJ the Pet Detective is all set to business when the town's pets go missing. Everyone knows what may happen to poor little creatures when a cosmetic factory appears nearby, so it's PJ's job to get the pets back to their loving owners and to right the wrongs. Chaos of hidden objects keeps the pets out of plain sight as you join PJ in her detective work. This detective game is full of thrill! Carefully complete 96 unique scenes jam-packed with a mass of various objects. You never know where one of the 90 missing pets may have found a new home! Locate dogs and cats, snakes and pigs - a mind-blowing mix of all the possible domestic (and not so domestic!) animals yet very much beloved by their loyal owners. Finding the pets will require your full attention and stubbornness. There are so many locations to investigate! If the game seems to be slowing down, accelerate it by using one of the clues. Tackle countless challenges and mini games neatly integrated in the story. Use the hints if there seems to be no way out to help PJ complete her mission and find all the pets. Be the town's hero! Investigate the town's homes, stores, and even a tattoo parlor in 20 levels of snooping. A captivating plot, realistic sound effects, wonderful illustrations and a touching PJ's romantic love story, unveiling as the gameplay proceeds, are sure to keep any wannabe detective glued to the screen! Download detective game totally for free!
Features
96 unique scenes
Locate 90 lost pets
Hints and additional mini games to play
Realistic sound effects, a captivating story and beautiful illustrations!
System Requirements
Windows 2000/XP/Vista/7
Processor 1 Ghz or better
512 Mb RAM
DirectX 7.0