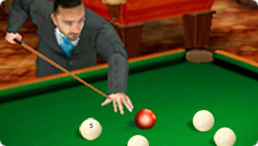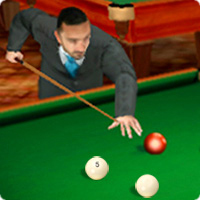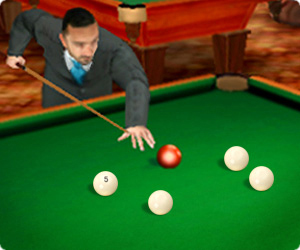 This game is brought to you by our sponsors. It is always free. NO TIME LIMITS!
You will be offered to install MyPlayCity Games Search Chrome Extension with convenient internet search.
Moscow Billiards
Billiards is a game of the very ancient origin and its birthplace is Asia. According to some - India, in the others think – it's China. However, in the European countries this game has been popular for centuries and is still very famous. So if your friends invite you to play billiards and you don't even know the rules, don't worry! Download free game Moscow Billiards and start practicing for a match with your friends in the real life. The game Moscow Billiards is a simulation with realistic physics. The game has a small size and low requirements for the hardware of your computer yet it's extremely captivating. In this game you can play either against the computer or against a real person. There is a training mode for those who have never played billiards. But if you are already a skillful player you will also find game mode just for you. After the training, it would be much easier to perform a trick and you can surprise your friends and defeat rivals without fail. In the game Moscow Billiards there are different kinds of game: Small Russian billiards, Big Russian billiards, Russian billiards, American Pyramid, Moscow Pyramid. There are also three levels of difficulty for the players of every qualification degree. Moscow Billiards will astonish you with great true-to-life physics and geometry of the bounce of the ball, animated 3D graphics, supporting lines for hitting the ball. And watching how the ball is rolling into the pocket definitely won't leave you indifferent. So enjoy the great simulator Moscow Billiards totally for free!
Features
Different kinds of billiards
Various difficulty levels
Training mode
System Requirements
Windows 98/ME/XP/Vista
Pentium 3 processor or higher
256 Mb RAM
50 Mb HDD
32 Mb video card
Sound card
DirectX 7