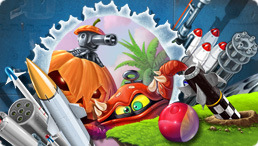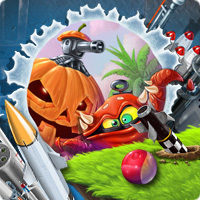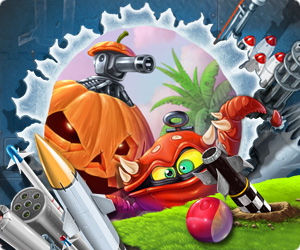 This game is brought to you by our sponsors. It is always free. NO TIME LIMITS!
You will be offered to install MyPlayCity Games Search Chrome Extension with convenient internet search.
Mega World Smash
Would you like to have rest and escape from dull daily routine even if for some moments? Download the bright arkanoid with 3D graphics Mega World Smash and enjoy the numerous captivating levels! But you'll be so interested and involved in this simple but really absorbing game that you may awaken from the game only when it is getting dark. Choose your character, destroy the buildings and get different bonuses - both positive and negative such as slowdown, crazy ball, burst, bomb, magnet, protective shields and others. As you have already guessed, positive bonuses increase your attack and protective characteristics, you can break more buildings and earn more scores. Negative bonuses slow your balls down and make them uncontrollable, so you can easily lose them and waste a life. Be attentive - you shouldn't lose your ball and gather all the positive bonuses and stars. Then you'll have a success! You can use stars to purchase upgrades: attack, protection, skills and ball control. Increase the amount of ammunition, strengthen energy barriers and get the 25% chance of earning extra gold. The Upgrade Lab is available between levels, so improve your character's skills during all the game! In Mega World Smash you can play for Roboy 6, a cleaning robot, which needs to demolish several rides the park no longer needs or nice Arabella, space pirate looking for loot. Moreover, there are two hidden characters in the game and you will reveal them in the high levels. Interesting and unexpected trick, isn't it? Don't waste time on colourless games with ordinary plot, it's high time to play Mega World Smash!