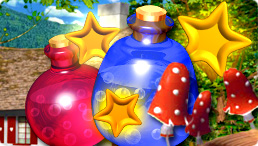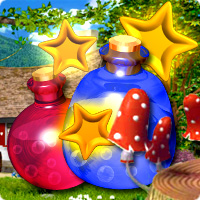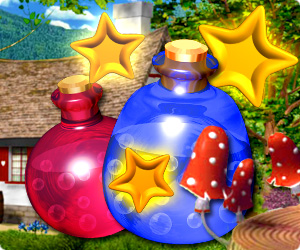 This game is brought to you by our sponsors. It is always free. NO TIME LIMITS!
You will be offered to install MyPlayCity Games Search Chrome Extension with convenient internet search.
Magic Tale
Welcome to Magic Tale! To be honest, this game indeed has its own charms that take player's attention. The game represents a set-up of seven different worlds, and each one has its own unique atmosphere and a story you need to come through. Passing through each level gives a player an opportunity to go further and get better understanding of every magic story. Despite the fact that each of seven fabulous fairytales possesses their own fascination and storyline, all of them have the same game play that one is able to understand with ease. According to Magic Tale, to complete every level of campaign, all chests have to be opened in time. However, it takes time and some brain work to accomplish a game field because the trunks and their keys are scattered within playing ground and space between them is occupied by a variety of magic bottles. Fortunately, they disappear if at least three of them get in single line. And that is not the only mystery a player finds in Magic Tale. Some bottles are filled with magic spells that have an effect on a game field. Furthermore, throughout the game, a player gets an ability to use a variety of magic spells. The further a gamer goes, the more interesting and fascinating magic he gets at hand. However, all of that is not something that gives Magic Tale its unforgettable charms. An ability to rotate a playing field is the one that brings a piece of fascination into the game. Those revolutions bring to the game a lot of means to complete game ground, not ordinary way of thinking and a new level of fun that has to be seen. Let Magic Tale enchanted you by its fabulous charms!
Features
49 fascinating levels
2 game modes
7 fairytales with its own particular thrilling line
A lot of magic bonuses and fabulous spells
System Requirements
Windows XP/Vista/7
Processor 0 or better
128 Mb RAM
DirectX 8.1