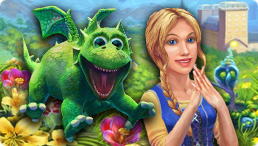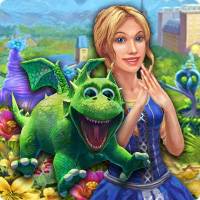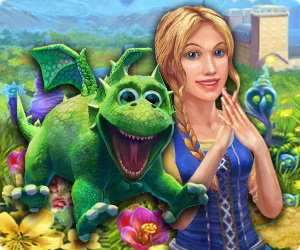 This game is brought to you by our sponsors. It is always free. NO TIME LIMITS!
You will be offered to install MyPlayCity Games Search Chrome Extension with convenient internet search.
Magic Farm 2: Fairy Lands
Do you like fairy tales? Of course, even adults do. They say, they'd prefer living in a miraculous kingdom with a noble king and kind queen and do nothing, because the life in most of kingdoms is settled and inert. Lots of people like doing nothing, when they don't need taking care of future. Tastes differ. But in the game Magic Farm 2: Fairy Lands situation was different. The kingdom, where Iris lived, was quite uncommon. Everybody had its occupation and was engaged every minute: there were powerful magicians, skilful cooks, talented gardeners. Iris was studying at the University of Wizardry and took part in the annual Magical Tournament, where the most gifted students showed their skills in gardening and cooking to the strict examiners. Iris was the senior student, she took part in the Tournament for the last time, so she decided to do her best to win the Tournament. Iris studied at the faculty of Alchemy and Gardening, that's why her tasks were to grow flowers of the unearthly beauty and make different potions. At the Magic Farm 2: Fairy Lands you are to help Iris and her friend, funny creature Robin, take care of flowers, make wonderful bouquets and fulfill different quests, given by the inhabitants of the kingdom. Pass all the levels in Magic Farm 2: Fairy Lands, improve your skill with each quest, attain perfection in growing flowers and surprise the examiners by masterpieces of gardening!
Features
Fascinating gameplay
Lots of quests
Pop-up help
System Requirements
Windows 98/ME/2000/XP/Vista/7
Processor 1 Ghz or better
512 Mb RAM
DirectX 9.0