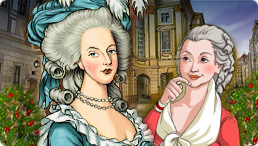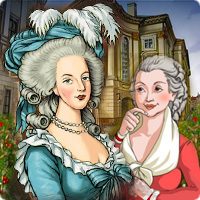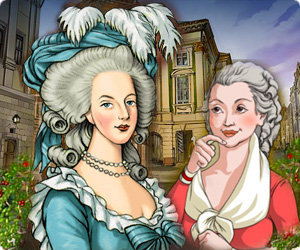 This game is brought to you by our sponsors. It is always free. NO TIME LIMITS!
You will be offered to install MyPlayCity Games Search Chrome Extension with convenient internet search.
Marie-Antoinette and the disciples of Loki
Do you like historical novels? Many people do, because all the plots and intrigues were created at the courts of the royal families. And these intrigues became the storylines for most of the historical novels. If you like them, the game Marie-Antoinette and the disciples of Loki is for you! Only imagine how interesting that epoch was: gorgeous dresses, courteous knights and breathtaking mysteries. So, the life in the 18thcentury was in full swing. Would you like to be a Marie-Antoinette's lady-in-waiting and dance on the royal ball? Try the game Marie-Antoinette and the disciples of Loki and find yourself at the magnificent atmosphere of the French court with its closely guarded secrets! Join the company of Josepha, a famous opera singer, from the inner circle of Marie-Antoinette, the most capricious queen of the all ages and centuries. The unheard-of thing happened just under the windows of the royal chambers: cruel villains killed the court physician. What was the motive of this crime and why was the page from the queen's stolen diary found near the corpse? Your queen is in danger! All the circumstances point out that the plot against the queen is in store .You have to reveal the truth and unmask the fanatical disciples of Loki. Travel to the European cities, meet the most famous musicians, scientists and politics of that time and collect all the evidences against the followers of unknown cult of the god Loki. Play the game Marie-Antoinette and the disciples of Loki, fulfill all the quests and play lots of hidden mini-games!
Features
Picturesque gameplay
Perfect graphics
Pop-up help and hints
System Requirements
Windows XP/Vista/7
Processor 2 Ghz or better
512 Mb RAM
DirectX 9.0