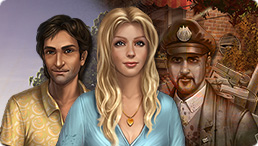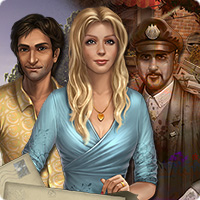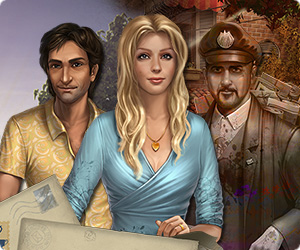 This game is brought to you by our sponsors. It is always free. NO TIME LIMITS!
You will be offered to install MyPlayCity Games Search Chrome Extension with convenient internet search.
Letters from Nowhere
Stop the horrible sacrifice in the catching game Letters from Nowhere. Both adults and children will enjoy this game due to its exciting gameplay and breathtaking story. That was Audrey's usual working day. But her husband haven't met her after work. He came home neither in the evening nor in the morning. The girl had to start her own inquiry. Help her to find all evidence and rescue her darling in the marvelous game Letters from nowhere! Tidy up the cellar, attic, kitchen and other rooms. You may find very useful things such as the ritual knife, rune, old picture and others. All of them will help you to solve the crime. If you are at a loss, use the hint. Various bonuses will also help you. For example, the "Thermometer" will give you some tip, the "Camera" will show where the things are, the "Pallete" – what they look like and the "Surprise box" will give you additional 10,000 points. Each location contains three hidden stamps. Collect 50 of them to open the "Unlimited Mode". Moreover, they will give you some extra points. Search for letters from a postman, who died 30 years ago, and learn some interesting and important facts about the crime. You will get unusual trophies for your achievements. Collect all of them! Don't miss this unique chance to rescue people in the captivating game Letters from nowhere!
Features
Good graphics
Catching story
Interesting mini-games
System Requirements
Windows XP/Vista/7
Processor 800 Mhz or better
512 Mb RAM
DirectX 8.1