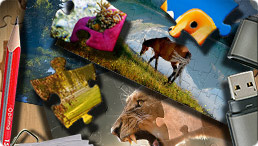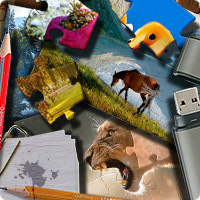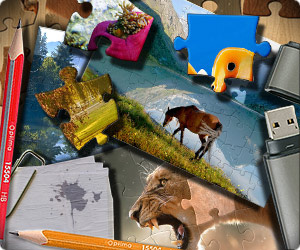 This game is brought to you by our sponsors. It is always free. NO TIME LIMITS!
You will be offered to install MyPlayCity Games Search Chrome Extension with convenient internet search.
Jigsaw Boom 3
Become the best player and assemble all pictures as quickly as you can in the fabulous game Jigsaw Boom 3! This game is a great way to spend a cold winter evening! Due to the ability to change the number of pieces and the way they are cut Jigsaw Boom 3 is perfect both for kids and adults. There are 4 boxes full of fabulous puzzles! Would you like to assemble a picture with funny and cute animals? You can choose dogs, cats and even such sea creatures as crabs, turtles and colorful fish. If you are fond of exotic animals then choose a picture with a zebra or an elephant. Do you prefer a cityscape? Pictures with bustling capital of Great Britain are at your disposal! Will you be able to assemble a picture of London thunderstorm, Houses of Parliament or Tower Bridge at night? If you like the landscapes most you have a wide range to choose from: tropical palm trees at the sea side, snow-covered forests, picturesque roads, sunken ships, gorgeous bays and what not. Wonderful trophies are waiting for you in the game Jigsaw Boom 3! Dо you want to get the trophy "Patience" in the form of hourglass? Then assemble a puzzle of 10, 100, 500 and 1000 elements. If you assemble 1,5,10 or 20 different pictures, you will be awarded with a trophy "Inconstancy" depicting a chameleon. And if you want to be called the Master of Jigsaw, you need to assemble a puzzle of at least 200 elements without using hints, sorting or the pocket. Assemble all pictures in the game Jigsaw Boom 3!
Features
4 boxes with puzzles
Relaxing music
Ability to modify pictures
System Requirements
Windows XP/Vista/7
Processor 1 Ghz or better
512 Mb RAM
DirectX 9.0