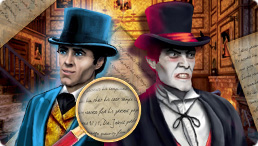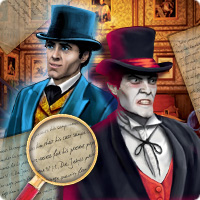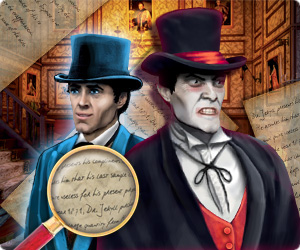 This game is brought to you by our sponsors. It is always free. NO TIME LIMITS!
You will be offered to install MyPlayCity Games Search Chrome Extension with convenient internet search.
Dr. Jekyll & Mr. Hyde: Extended Edition
Do you like fantastic stories, where mysterious and unexpected things happen? You probably do, because all these stories and tales help us to escape from the dull reality. Lots of us are skeptical towards inexplicable things such as existence of Sirens or the Loch Ness Monster, modern generation mainly consists of deep-rooted atheists, for whom only science is the absolute truth. But would you like to occur in the nineteenth century, when lots of prejudices filled people minds and everybody believed in evil spirits? Play the game Dr. Jekyll & Mr. Hyde: Extended Edition and take part in the really mysterious adventure! Henry Jekyll was the respectable doctor and perfectly-educated scientist, well-known not only in Great Britain, but even in Japan and India. Once he wandered about dark streets in London and met a man, who suffered from bad intoxication, Jekyll recognized in this man his old friend Mr. Utterson and did his best to help him. It was not an easy thing to get rid of opium addiction, but with doctor's help Mr. Utterson recovered. The new game Dr. Jekyll & Mr. Hyde: Extended Edition is a spooky story, where you'll be able to reveal your detective talent. The endless chain of cruel murders took place in London and all people blamed Mr. Hyde in them. He was an ugly stranger in London and everybody thought that he lived at Dr. Jekyll's, but frightened people couldn't understand why the doctor was so friendly to the monstrous Mr.Hyde…Play the captivating game Dr. Jekyll & Mr. Hyde: Extended Edition and reveal the eerie secret of the respectable Dr. Jekyll.
Features
Based on the well-known story
Perfect graphics and animation
Lots of mini-games
System Requirements
Windows XP/Vista/7
Processor 800 Mhz or better
512 Mb RAM
DirectX 8.1