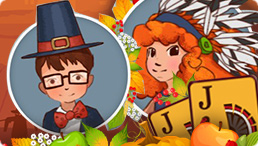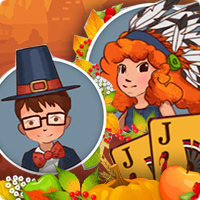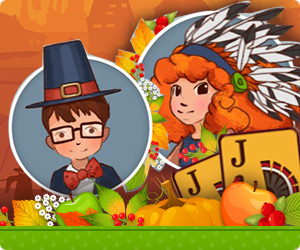 Questo gioco è offerto dai nostri sponsor. È sempre gratis. NESSUN LIMITE DI TEMPO!
You will be offered to install MyPlayCity Games Search Chrome Extension with convenient internet search.
Solitaire Match 2 Cards Thanksgiving Day
Festeggia il meraviglioso Giorno del Ringraziamento e gioca a solitario, nel gioco Solitaire Match 2 Cards Thanksgiving Day! Hai una chance unica di festeggiare la festa familiare del Ringraziamento e risolvere emozionanti solitari. Le regole sono semplici, puoi rimuovere le carte dello stesso valore indipendentemente dal seme. Oltre alle carte normali, vi sono delle speciali carte d'oro, per rimuoverle riceverai 1 punto. Se riesci a rimuoverle tutte prima che le carte vengano riposte nel mazzo, riceverai il punteggio massimo. Esplora i pittoreschi luoghi, tra i quali Villaggio dei coloni, Nuove terre, Great Canyon, Lago di montagna e tanti altri, per divertirti e spremere le meningi. Ricevi meravigliosi trofei e diventa Maestro di solitari!