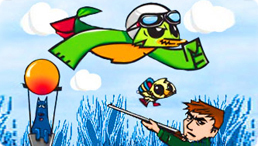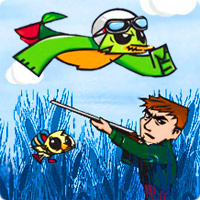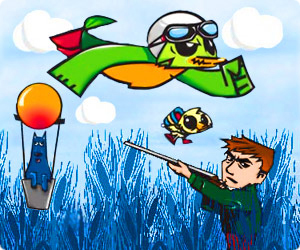 This game is brought to you by our sponsors. It is always free. NO TIME LIMITS!
You will be offered to install MyPlayCity Games Search Chrome Extension with convenient internet search.
Sea Trapper
Con Sea Trapper, nei panni di un esploratore subacqueo, visiterai gli angoli più nascosti dell'oceano. Nelle misteriose grotte potrai ammirare le bellezze mozzafiato del mondo sottomarino, ma dovrai affrontare anche i pericolosi incontri con i suoi abitanti. Il tuo compito sta nel raccogliere quanti più esemplari di pesci vari e di altri animali marini. In ciascun livello ti troverai in una grotta subacquea. Per attraversarla, avrai a disposizione una certa scorta di ossigeno. Sarai inoltre munito di un fucile subacqueo per colpire i vari animali sottomarini. Ogni tanto si potrà usare anche la rete. Inoltre troverai sul fondo dell'oceano dei gioielli e oggetti preziosi, che potrai raccogliere. I vari bonus ti daranno armi, ossigeno o velocità aggiuntivi. Vivi le emozioni di immersione e caccia subacquea! Strada facendo incontrerai molti agili avversari sottomarini: Pesce, Granchio, Pesce Spada, Cavalluccio Marino, Polpo, Squalo, Torpedine, Balena. Tra i tesori che troverai sul fondo ci saranno: Scrigno d'oro, Brocca d'oro, Diamante. Tra i bonus ci sono: punti aggiuntivi, superfucile, rete, bombola ossigeno, motore subacqueo, vita. Buona fortuna per il viaggio nelle profondità marine!
Features
Eccellente grafica animata
Modalità a schermo intero e finestra
Leggera musica di sfondo e effetti sonori
Controllo con la tastiera e con il mouse
Interfaccia amichevole
Supporto di installazione / disinstallazione
Supporto tecnico a vita
Giochi non violenti per tutte le età
System Requirements
Microsoft Windows 95/98/ME/NT/2000/XP o successivo
Pentium 800mhz o superiore
64 MB RAM
15 MB di spazio sul disco rigido
Risoluzione schermo 800x600 o superiore
High color o true color consigliati
DirectX 5.0 o successivo