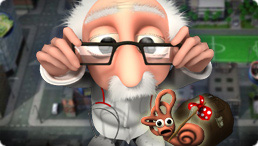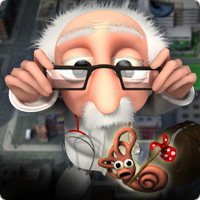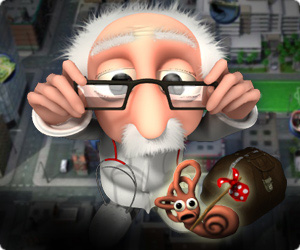 This game is brought to you by our sponsors. It is always free. NO TIME LIMITS!
You will be offered to install MyPlayCity Games Search Chrome Extension with convenient internet search.
Kapi Hospital
Try a role of a doctor and complete all the challenges in the game Kapi Hospital! Congratulations! Your waiting room is packed: your reputation as new doctor on Kapi Hospital seems to be preceding you! You have only just finished tidying up your treatment rooms and already, the sick and hurt are streaming for help, the multifaceted hospital game lets you take on the role of newly appointed physician, and treat the most bizarre diseases imaginable. From garlic breath to the great stink, whooping cough, protruding eyes, fish fingers up to the famous lyme disease. Equip yourself with the required remedies, conduct researches, and heal as many patients as possible as the browser game progresses, to earn HospiDollars and points. With each new level, further diseases, drugs, and areas are expecting you, such as the tropical medicine or the dentistry. On top of that, you'll have lots of new features, functions and areas at hand. Employ the super nurse, defend yourself against the attacks of a particularly malicious fellow physician, and cope with the dangers of an alien invasion.
System Requirements
Windows XP/Vista/7/8/10
Processore 1 Ghz o superiore
RAM 1 Gb
DirectX 9.0