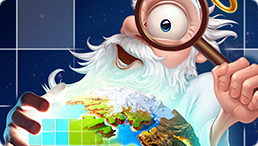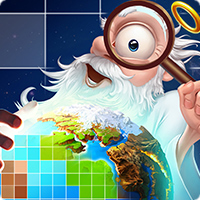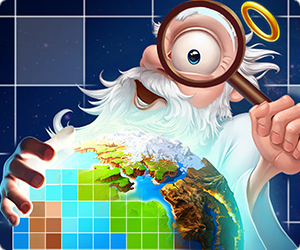 Questo gioco è offerto dai nostri sponsor. È sempre gratis. NESSUN LIMITE DI TEMPO!
You will be offered to install MyPlayCity Games Search Chrome Extension with convenient internet search.
Doodle God: Griddlers
Combina elementi per esplorare il mondo nel gioco Doodle God: Griddlers! La creazione dell'umanità e un bel rompicapo nonogram sono un'ottima combinazione per tutti gli appassionati dei nonogram! Inizia dai microrganismi più semplici e crea animali, meccanismi e interi eserciti! Il primo livello si chiama Evoluzione dell'acqua, e qui vedrai l'acqua in tutte le forme: pioggia, ghiaccio, tempesta, ghiacciai, paludi e tanto altro. Completa i sfidanti rompicapi nonogram, per sbloccare i livelli successivi: Evoluzione dell'aria, Età della pietra, Evoluzione del fuoco, Regno degli animali, Homo sapiens. Gioca al gioco di logica estremamente accattivante Doodle God: Griddlers, ricevi una collezioni di preziosi trofei e sviluppa il mondo!