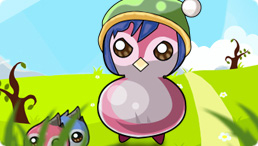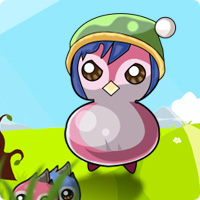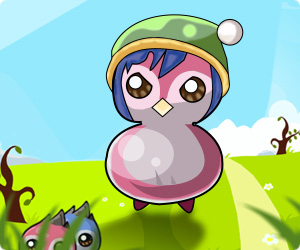 Questo gioco è offerto dai nostri sponsor. È sempre gratis. NESSUN LIMITE DI TEMPO!
You will be offered to install MyPlayCity Games Search Chrome Extension with convenient internet search.
3 Penguins Matches
Help the penguins escape from the trap in the game 3 Penguins Matches! Welcome to the north where you'll meet cute penguins! Even if you are not a great fun of match 3 games, you'll like the game 3 Penguins Matches without fail. You appear at the North Pole where you meet the inhabitants – friendly penguins. But once everything has changed when people decided to conquer the north and capture penguins in cages. Get ready to save them, they won't be able to banish the invaders without your help! In the game 3 Penguins Matches your aim is to drive evil people away and help the penguins unite to cope with all the difficulties together. It seems easy enough at the first sight, but actually it's not as easy as it seems at all. The multicolored penguins are jailed in the cage and you should make groups of the same penguins to set them free. Northern territories are vast enough so you are to release all the penguins from the captivity to outwit the invaders. There are several kinds of them, and the higher the game level is – the stronger penguins you'll find. During the levels you'll see special penguins with bombs – try to set them free at first to use the bonus and get a chance to join other rows of penguins without any effort. Play the game 3 Penguins Matches and you'll meet various types of penguins – some of them are really cute, just look at the penguins in funny caps and you'll do your best to save them from the cruel invaders. In the game 3 Penguins Matches you see the game board with penguins of various colors – red, blue, purple, orange, green and yellow, move them to make chains of 3 penguins of the same color and set them free! There are not so many levels in the game 3 Penguins Matches but all of them are really challenging. You have a time limit and a scale that shows you the progress, so as you have already guessed you are to unlock all the penguins in the given amount of time. It's time to show the impudent robbers who is the true inhabitant at the north in the game 3 Penguins Matches!
Caratteristiche
Various types of penguins
Helpful bonuses
Dynamic gameplay
Requisiti di sistema
Windows XP/Vista/7
Processore 600 Mhz o superiore
RAM 256 Mb
DirectX 8.1