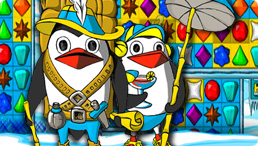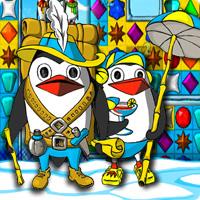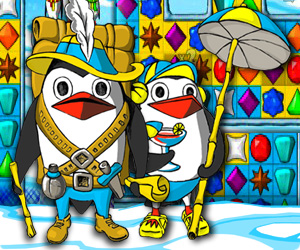 This game is brought to you by our sponsors. It is always free. NO TIME LIMITS!
You will be offered to install MyPlayCity Games Search Chrome Extension with convenient internet search.
Ice Puzzle Deluxe
Ice Puzzle Deluxe is a game that will be loved by everyone who enjoys snow, winter and everything relates to it. However, even if you don't feel well about frozen lakes, greens with no leaves and Christmas trees there is something that gets your attention for sure. Ice Puzzle Deluxe represents a game with 3 different game modes. Each one has its own tasks and particular way to pass. However, all modes represent a tile-matching puzzle modified in a very fascinating way. Quest mode seems to be more likely thrilling and exciting one to play. A player's goal in this mode is to release all frozen creatures. The mode's task is to solve a puzzle to match it in appropriate way. Last but not least, Relax mode provides an original untimed game where a player can perfect his skills. However, there is something else that makes Ice Puzzle Deluxe a fascinatingly incomparable game. Instead of a classic way to destroy 3 matching tiles as fast as you can, Ice Puzzle Deluxe offers its own way to pass every level. A player needs to clear away all particular squares by matching and destroying any group of three tiles on them. As all special squares are warmed up, a level is considered to be completed. In addition, there is a bunch of special bonuses that could be used on the board field in order to go further when one is stuck. Furthermore, a method of matching tiles is unique, too. Instead of classic grouping any three tiles, you have to move whole row or column until any three or more crystals of a board field are fit together there. In addition, the game's board fields are represented in different shapes. Say the least, Ice Puzzle Deluxe is a game that can bring a piece of heat and excitement in the coldest night of winter!
Features
Over 100 levels in Logic mode
Advanced graphics features
Useful and detailed hints
Understandable and not classic click-and-drag gameplay
Award chase
3 game modes: Quest, Logic and Relax modes
System Requirements
Windows XP/Vista/7
Processor 800 Mhz or better
128 Mb RAM
32 Mb of video memory