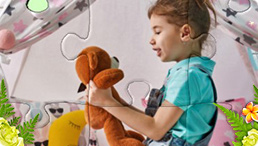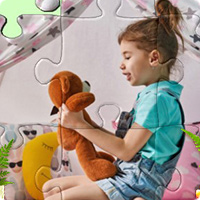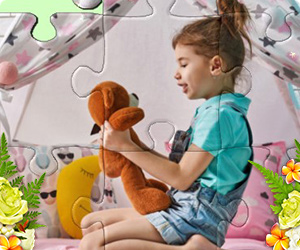 This game is brought to you by our sponsors. It is always free. NO TIME LIMITS!
You will be offered to install MyPlayCity Games Search Chrome Extension with convenient internet search.
1001 Jigsaw: Home Sweet Home
Put your daily routine aside and solve jigsaw puzzles in the ravishing game 1001 Jigsaw: Home Sweet Home! Now you have a nice chance to boost your attention and train quick wits with a multitude of colorful jigsaws! All people love comfort and try to get back to their homes where everything is so sweet and cozy. But what would you do if you are outdoors? Launch the game 1001 Jigsaw: Home Sweet Home and complete amazing puzzles with cushions, cakes, and picturesque views. Get ready for bright sunbeams cascading across your sheets, the pitter-patter of feet on the stairs, the crunching sound of toasts... The rustling of the morning paper and the dog barking outside... Dinner with the whole family, a rocking chair by the fireplace and so much more to stir up your deepest memories of sweet home are waiting for you in the game 1001 Jigsaw: Home Sweet Home! Everybody will appreciate the game without fail, even if you are a novice in completing jigsaw puzzles. You can set the level of difficulty in each jigsaw: number of pieces, spinning, and deformation. Each picture can be modified to your own taste, so it's up to you which puzzle to solve! If you can't choose the one jigsaw, try to complete several of them simultaneously and don't worry about the progress. It will be saved, and you can continue playing every time you want. After completing the puzzle you get trophies, gather all of them to enrich your collection! If you choose a complicated puzzle, solving it may be an undertaking, so several helpful tools are at your disposal. Use the Ghost to get a transparent view of the picture or Magnifying glass to examine all the details on a small piece of puzzle. The Hint will highlight necessary fragments and you can continue the game. Start with the small jigsaw puzzles of 12 pieces and continue playing with the beautiful pictures made of more than 150 fragments – everything is up to you. Relax with a riveting game 1001 Jigsaw: Home Sweet Home and become a jigsaw master!
Features
Nice themes
Various difficulty
Helpful tools
System Requirements
Windows 2000/XP/Vista/7/8/10
Processor 1 Ghz or better
512 Mb RAM
DirectX 9.0