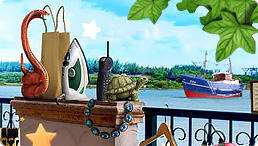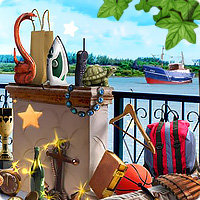 This game is brought to you by our sponsors. It is always free. NO TIME LIMITS!
You will be offered to install MyPlayCity Games Search Chrome Extension with convenient internet search.
100 % Hidden Objects 2
Explore picturesque locations on all the continents in the captivating game 100 % Hidden Objects 2! Are you fond of puzzle games where you are not intended to save the world? Even if you are a thrill-seeker, there are days when you just want to sit still and check your attention without reckless racings and pursuits. If you want a little rest, launch the game 100 % Hidden Objects 2 and set off a journey to the distant lands and continents! Are you ready to join this brain training adventure? Your first location to explore is North America, where you will make your first steps in investigating. Welcome to the Box selection, each box contains different theme, so there are lots of them for you to solve. If you have never played hidden object games, pass the tutorial and get to the roots of the gameplay. You appear on the game board with a great mess of things, so you are to find the all the items from the list to complete the location. Train your both eyesight and attention, because sometimes it's really undertaking to find the necessary item. Keep in mind that if you find many words in succession, you'll activate Frenzy and all the points you get will be doubled for a short period of time. So try to be quick and attentive to get extra points! At the bottom of the game board you'll see the bar that indicates Expert time, try to complete the mission within this amount of time to get closer to the 3-star score. If time expires, you can go on playing but you won't get a star. The best result in the game 100 % Hidden Objects 2 is 3-star score, so you are to fulfill several requirements to be a success: find the Star Item, complete the scene in Expert time and enter Frenzy Mode once. By playing hidden object scenes, you earn coins. The best way to spend them is to buy helpful tools. Magnifier will show you the necessary item on the game board and with the help of the Highlighter you'll find the special Star Item. Play the game 100 % Hidden Objects 2 and become the greatest explorer ever and the most skillful hidden object seeker!
Features
Several continents
Lots of helpful tools
50+ achievements!
System Requirements
Windows XP/Vista/7/8/10
Processor 1.8 Ghz or better
1 Gb RAM
DirectX 9.0