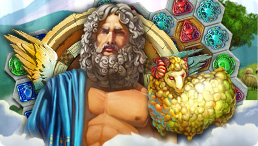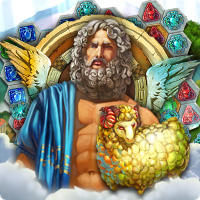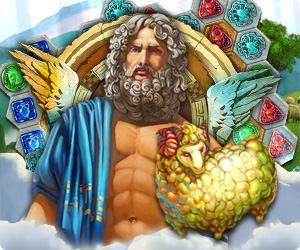 This game is brought to you by our sponsors. It is always free. NO TIME LIMITS!
You will be offered to install MyPlayCity Games Search Chrome Extension with convenient internet search.
Heroes of Hellas 2: Olympia
Do you want to go down in history? The amazing game Heroes of Hellas 2: Olympia gives you such a chance. Great trouble came to Hellas, so gods and people are waiting for your help! The gates to Tartarus opened and a giant Briarey escaped from the underworld. Full of hate he stole Erida's Rod of Discord and pricked people's minds with thoughts of anarchy. Chaos ruled the world. But there's hope. Build a city full of peace, wisdom and truth in the excellent Match3 game Heroes of Hellas 2: Olympia. Manipulate elements in order to make them disappear and collect gold tiles. You will have new interesting tasks at each level: collect all gold tiles and Phoenix feathers, collect as many treasure chests as possible within the given time, etc. Gods and heroes will help you. So, Zeus can create a storm that shuffles the objects on the game board, and Prometheus is able to destroy any object or rope. Brilliant trophies are waiting for you. For example, you will get "The Golden Fleece" for creating a chain of 12 elements, "Freid Amphora" for completing 5 levels without the help of Zeus, "The Cadmian Sphinx" for collecting 200 coins and many others. Don't forget about your city: build stadiums, theatres, museums and so on to attract more people to the place. Help the world come to harmony in the marvelous game Heroes of Hellas 2: Olympia!
Features
Various tasks
Bright graphics
Pleasant music
System Requirements
Windows XP/Vista/7
Processor 600 Mhz or better
256 Mb RAM
DirectX 8.1