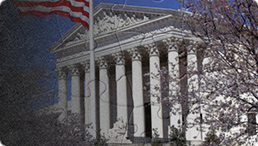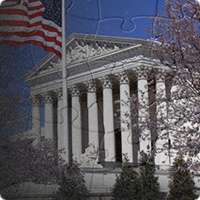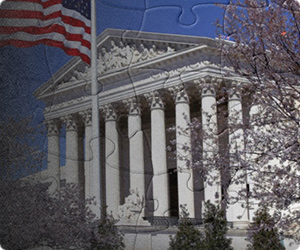 This game is brought to you by our sponsors. It is always free. NO TIME LIMITS!
You will be offered to install MyPlayCity Games Search Chrome Extension with convenient internet search.
1001 Jigsaw World Tour - Great America
Enjoy the free spirit of America in the game 1001 Jigsaw World Tour - Great America! If you are a great fan of solving logic games, you'll certainly like this game where you can travel without leaving a house! Start playing right now to escape from the dull reality and welcome to the bright world of America! Are you familiar with jigsaw puzzles? Even if you are trying to play for the first time, go through the tutorial to get to the rules. There are several boxes with puzzles at your disposal, choose what you like most and make colorful tapestries from the randomly thrown fragments. Visit all the sights of interest in America and broaden your outlook! Picturesque landscapes, marvelous parks, beautiful skyscrapers and breathtaking views are here for you in the game 1001 Jigsaw World Tour - Great America. An exciting immersion into the world of America awaits you, with the world-famous skyscrapers of New York and Chicago, the sunny beaches and Hollywood boulevard of California, the echoes of the Gold Rush and the era of gangsters, the inimitable Texas and the never-sleeping Las Vegas. American football and golf, outstanding fashion and lifestyles… Set the level of difficulty in each jigsaw: number of pieces, spinning, and deformation. Each picture can be modified to your own taste, so it's up to you which puzzle to solve! If you can't choose which jigsaw puzzle to solve, solve several of them simultaneously and don't worry about the progress. It will be saved, and you can continue playing every time you want. Enrich your collection with new trophies and achievements! Get Meditation trophy for 1, 5, 10 and 50 hours of playing, Patience for 10, 100, 500 and 1000 pieces and become the Master of Jigsaw for solving a puzzle of at least 200 pieces without hints and tools! Solve jigsaw puzzles and lead the Top of the game! Explore the USA in the amazing logic game 1001 Jigsaw World Tour - Great America: improve your attention and boost your logic skills while investigating the American places of interest!