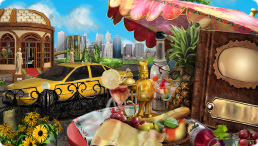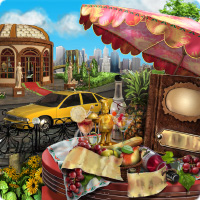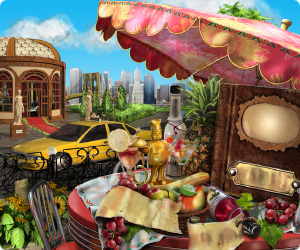 This game is brought to you by our sponsors. It is always free. NO TIME LIMITS!
You will be offered to install MyPlayCity Games Search Chrome Extension with convenient internet search.
Gourmania 2. Great Expectations
Are you a frequent guest in snack bars? Of course, food there is quite unhealthy, but when you want to regale yourself with fried potatoes or roasted chicken, it's difficult to find the better place for such unhealthy meal. And what if to open your own bar and become the head of the restaurant empire in your country? Good idea, - thought Candy, the main character of the new game Gourmania 2. Great expectations and asked her uncle for job in his grill house. She got the job but soon ran into difficulties: the shabby building didn't attract visitors' attention, so at first it was necessary to put the grill bar in order, remove trash, plant flowers and put flower beds near the grill bar, colour the roof and strengthen the facade of the building. Finally the renovations were completed and the business went into overdrive. Be ready to create new dishes to please all the visitors with their different unusual tastes. In the new game Gourmania 2. Great Expectations you have to fulfill lots of quests in the genre "hidden object" and cook delicious food. Improve your skill in cooking, learn new recipes of tasty dishes and cocktails and travel all over the world! In the sunny Maldive Islands you'll study how to cook fruit salads and delicious mousses, in France - thick soups and seafood snacks. Come back to your grill house and impress the visitors by new menu and there will be no end of clients. Play the game Gourmania 2. Great Expectations and make your grill house the best in the country!
Features
Bright and colourful graphics
2 game modes
Tutorial levels
System Requirements
Windows 95/98/ME/XP/Vista/7
Processor 1.7 Ghz or better
1 Gb RAM
DirectX 8.0