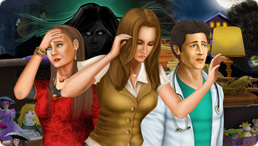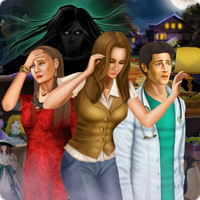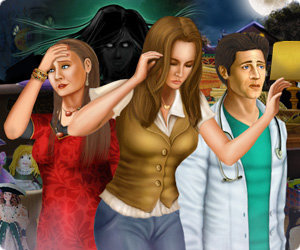 This game is brought to you by our sponsors. It is always free. NO TIME LIMITS!
You will be offered to install MyPlayCity Games Search Chrome Extension with convenient internet search.
Ghost Whisperer
Do you believe in ghosts? I doubt whether you do. We used to deny what we don't understand. But there are lots of people, who can see, listen and talk to the ghosts. We call such people - mediums, or spirituals, who help us communicate with our dead friends and relatives. Rather spooky gift, they say. Yes, it's a doubtful pleasure to see ghosts everywhere, even in your bedroom before falling asleep. But at the same time you should always remember that this gift is terrifying but noble, because only mediums and psychics can help lost souls find peace and cross over into the light. Melinda Gordon, the main character of the game Ghost Whisperer, is the perfect medium, she with her husband Jim do everything to rest lost souls and it's not an easy task, because some of the souls are hostile and don't want to go away of their own free will… So Melinda Gordon helps the ghosts to rest in peace and from time to time works in her antique shop with her best friend Delia. At first Melinda was afraid of her unusual gift, but then she understood she was chosen by the Providence to help souls finish their unresolved issues and get peace. In the game Ghost Whisperer you are to fulfill different types of mini-games as match 3, I spy and tasks to put jigsaw puzzles together. Play the spooky but so breathtaking game Ghost Whisperer and feel all pretty fixes of the uneasy medium's life on your own back!
Features
Interesting plot
Guiding Sparkles
Several modes
System Requirements
Windows XP/Vista/7
Processor 1.8 Ghz or better
512 Mb RAM
DirectX 9.0