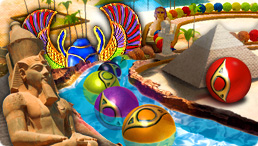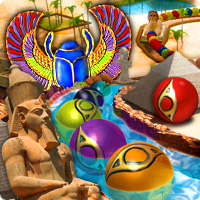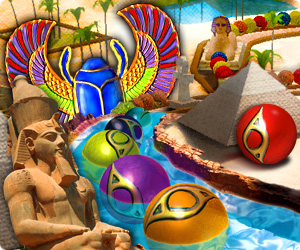 Ce jeu vous est présenté par nos sponsors. C'est toujours gratuit. AUCUNE LIMITATION DE TEMPS!
You will be offered to install MyPlayCity Games Search Chrome Extension with convenient internet search.
Jewels of the Nile
Capture les joyaux mythiques d'Anuket, déesse de la rivière du Nil, avant qu'ils ne disparaissent à jamais ! Utilise ton incroyable tireur scarabée pour aller à gauche, à droite, et même de haut en bas pour les plus fantastiques angles de tir jamais vus auparavant ! Profite de plus de 1000 niveaux incroyables d'amusement avec des puzzles, remplis de rebondissements, de chemins de pierre sinueux, téléports sphériques, et plus encore ! Vise attentivement pour attraper 15 bonus incroyables dont des lasers, des bombes, et un mangeur de balles. Maximise tes angles de tir avec le tireur exclusif qui te permet de te déplacer dans une courbe en U. Des graphismes éblouissants font exploser l'action hors de l'écran !
Caractéristiques
Plus de 1 000 niveaux
Tireur exclusif en courbe en U
15 bonus incroyables
De splendides arrière-plans
Exigences du Système
Windows XP/Vista/7
Processeur de 700 Mhz ou niveau supérieur
256 Mo de mémoire vive
DirectX 9.0