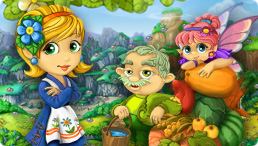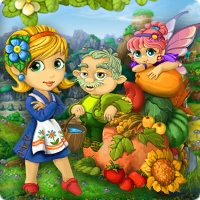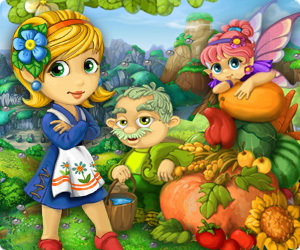 This game is brought to you by our sponsors. It is always free. NO TIME LIMITS!
You will be offered to install MyPlayCity Games Search Chrome Extension with convenient internet search.
The Joy of Farming
What are you dreaming of? Some people dream of far lands' investigation and risky adventures, others prefer tranquil way of life without surprises. Joy, the main character of the game The Joy of Farming, is dreaming of her own farm. Joy's parents had a small farm and the girl spent her childhood, helping them to take care of harvest and milk cows. But it was no trouble for her at all, on the contrary, Joy liked all the farm's cares. Unfortunately, things can go worse even in fairy lands and Joy's parents had to sell their farm, leave their long-occupied place and move to the town. Time passed, Joy entered the University of Magic at the faculty of gardening. She chose this faculty, because she knew that once she would have her own farm. The chief agronomist of the land noticed the talented girl and offered her job at the biggest greenhouse of the land. Joy's work was highly appreciated by the royal family and soon she could save up money to buy the farm, sold by her parents to pay off debts. Years passed and the well-appointed farm turned into shabby and devastated. So now Joy has a lot to do. Play the game The Joy of Farming and help the girl buy seeds, grow vegetables, sell them in shop and get points and money. Hire gardeners for help and catch thieves, ready to steal your harvest. Pass levels, open new locations and upgrade your farm to gain more customers. Try the game The Joy of Farming and have fun!
Features
Realistic graphics
Lots of levels
Nice music and sound effects
System Requirements
Windows XP/Vista/7
Processor 1.4 Ghz or better
512 Mb RAM
DirectX 8.0