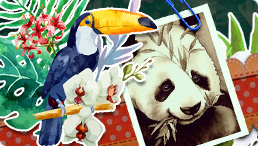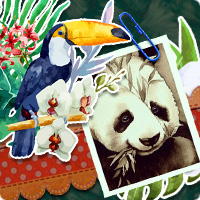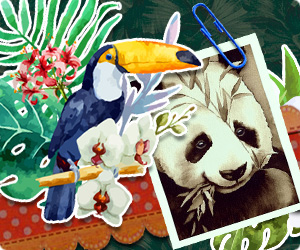 This game is brought to you by our sponsors. It is always free. NO TIME LIMITS!
You will be offered to install MyPlayCity Games Search Chrome Extension with convenient internet search.
1001 Jigsaw. Earth Chronicles 3
Reveal the magnificent nature pictures and try to gather 1001 colorful jigsaw puzzles! All of us want to escape from the dull reality where there is a lot of work and just a few hours of rest. Discover the breathtaking game 1001 Jigsaw. Earth Chronicles 3 and admire the exquisite views of nature, underwater wonders and its inhabitants: birds, animals and of course human beings. It's time to delay all your urgent duties and have a little fun with the game 1001 Jigsaw. Earth Chronicles 3! 7 gorgeous packs with puzzles are here at your disposal, choose the one you like and have fun! Or maybe you are going to try solving several puzzles at the same time? It's as easy as ABC because the progress will be saved. Animals, birds, landscapes, flora, waterworld, food and humans: all these collections are here for you! Choose the puzzle and start playing. Each puzzle can be modified to your liking — turn an easy puzzle of 12 pieces to a complicated one with more than 255 pieces. Set the number of pieces for each puzzle, the way they are cut and the possibility to rotate the pieces – everything is up to you. Finish the breathtaking puzzles and get precious trophies! Patience trophy is for a player who manages to place 10, 100, 500 and 1000 pieces in a right way. Do you want to show your superiority to all your friends! Then try to become the Master of Jigsaw for solving a puzzle of at least 200 pieces without hints, sorting or pocket. And finally the player who gets 1 000 000 points in the game 1001 Jigsaw. Earth Chronicles 3 will become the true Jigsaw Expert. It's not an easy task, but don't be upset – there are various helpful tools and hints. Use the "Ghost" to get a transparent view of the picture or "Magnifying glass" to examine all the details on a small piece of puzzle. But if you haven't got the slightest idea what to do, use a hint. The necessary pieces will be highlighted and you can continue the game. Enjoy the perfect photos of the nature's beauties and have fun in the game 1001 Jigsaw. Earth Chronicles 3!
Features
Several levels of difficulty
Colorful trophies
Various hints and tools
System Requirements
Windows XP/Vista/7/8
Processor 1 Ghz or better
512 Mb RAM
DirectX 9.0