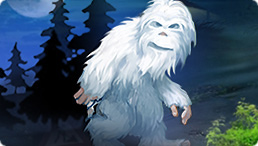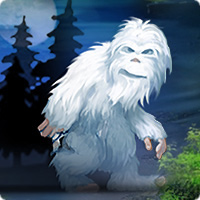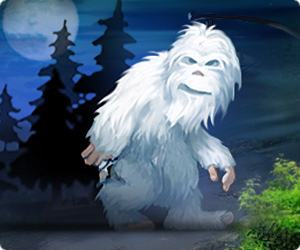 Dieses Spiel wurde von unseren Sponsoren präsentiert. Das ist immer kostenlos. KEINE ZEIT LIMITS!
You will be offered to install MyPlayCity Games Search Chrome Extension with convenient internet search.
Yeti Legend: Mystery of the forest
Reveal the truth about Bigfoot together with Linda in the colorful hidden object game Yeti Legend: Mystery of the forest! Do you believe in supernatural things? Mermaids, witches, ghosts, maybe Yeti? If you are an inveterate cynic who can believe in a thing only if he sees it before his face, launch the game Yeti Legend: Mystery of the forest and your world view will be changed in a trace! Are you ready? So, brace yourself to breathtaking adventures in the company of a reckless reporter! What happened to the Brownswood Park, and why are the townsfolk so frightened? They say, that eerie creatures have crawled out of the darkest corners of the forest to scary people. Is it a fact or just rumors? It's time to find out! Join Linda in her searches! But at first you are to get prepared to the investigation. Find all the necessary tools that can be helpful in this adventure and start playing right now! Here you are to search locations and look for hidden objects, so be quick and attentive. Look at the Items tab to see a list of remaining objects or tasks, and notice that all the tasks are marked in green. If you want to see a full list of usable objects in the current scene or a collection of related objects, go to the Inventory tab. Keep in mind that tools are needed to perform actions in the area, so find a place to apply them. Join Linda in her exploration of the picturesque locations and take care of the animals that are trapped in the laboratory. At first, you are able to save a guinea pig, so don't forget to take care of it: feed, cure and play with it anytime it started losing health. If your pet is happy, you get a hint, use it when you are stuck to move forward. There are numerous animals that are waiting for your help, so cope with the tasks, examine evidence and unlock next locations to get closer to the truth and save them. Is Yeti a real creature or just a fiction? It's up to you to throw light upon the sinister events in the small town and try your luck in a detective case in the game Yeti Legend: Mystery of the forest!
Funktionen
Various mini-games
Interesting tasks
Picturesque locations
Systemforderungen
Windows XP/Vista/7/8/10
1 Ghz Prozessor oder höher
512 Mb RAM
DirectX 9.0