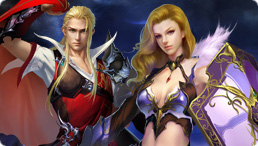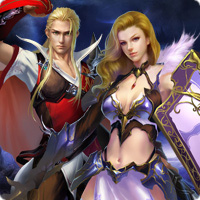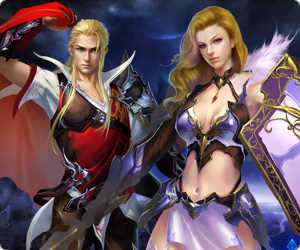 This game is brought to you by our sponsors. It is always free. NO TIME LIMITS!
You will be offered to install MyPlayCity Games Search Chrome Extension with convenient internet search.
Wartune
Reveal your magic powers in a fantasy kingdom of Gaia and join the amazing MMO Wartune! Are you a true lover of fantasy stories and epic battles against disgusting monsters? If so, you'll like the game Wartune without fail. You appear at the Gaia's continent and your main aim is take revenge for your father's death and return the beautiful Imperial City its former glory. Throw down a gage to Mosino, the Lord of the Void and set the kingdom free from its domination in the game Wartune! Unite both humans and sylphs to destroy his minions and get closer to his palace. There are 3 classes to choose: mighty Knight, skillful Mage and accurate Archer, which of them do you like most? At first, your character is not strong enough to fight against the hordes of monsters and he can hardly withstand the powerful bosses but complete missions and campaigns to get points for improving skills and talents. And of course don't forget about equipment, better clothing and weapons will give you battle rating that upgrades your battle characteristics. You can also visit the Blacksmith to enchant your equipment, but keep in mind that the higher level you get, the more expensive his service will cost. Meet Knight Crusader Yannic, Shadow Ranger Cindy, Priestess Sophia and other friendly NPC that will give you quests and help you cope with them. Reckless adventures are waiting for you in the game Wartune! Explore lots of picturesque locations and dungeons as Sleepy Swamp, Autaric Plains, Forgotten Catacombs, Tormented Necropolis and others. Lots of monsters and treasures await you there. Fight with worgs, spiders and ghosts to complete your quest. Demonic Knight Debra, God of Mountains Greene, Wulfgar the Worg and Cannibal Spider are at all pains to kill you but if you cast your spells or cause your melee or ranged attacks sensibly, you will destroy them. Hire troops to increase your army and fight with enduring monsters! There are several classes for you to choose: lancers, priests, warlocks, templars and even angels! Upgrade them to become a terror for the enemies. Restore your home, the Imperial City, and become the greatest hero ever!