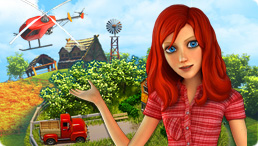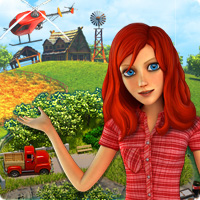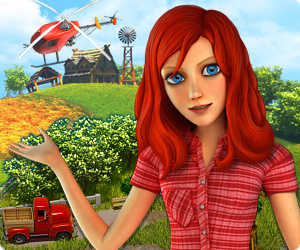 Dieses Spiel wurde von unseren Sponsoren präsentiert. Das ist immer kostenlos. KEINE ZEIT LIMITS!
You will be offered to install MyPlayCity Games Search Chrome Extension with convenient internet search.
TV Farm 2
Try your hand at farming and boost the show to the top in the amazing game TV Farm 2! Are you fond of watching gluing TV shows? There are lots of them nowadays. But most of them are showing how to find your love, entertain you with various music shows or transferring you to another countries. But what about farming? It's really interesting, you know? In the game TV Farm 2 you'll take part in the popular TV show where people are to turn a devastated piece of land into the blooming farm! Don't waste time, you have a lot to do! Look through the tutorial to understand the rules and see various options to start working! You just have only some garden beds but work hard and later on you'll unlock new technologies and get helpful equipment. Upgrade the farm to get a rich harvest and sell the excesses to earn money! At first, you are to grow tomatoes and chili pepper – get the seeds, hire workers and let the show start! Keep in mind that the better you farm is – the more resources you get and the richer you are. If you want to get extra rewards, try to cope with the objectives within the given amount of time and you'll show the highest level of mastery! Build several factories to make tomato pasta, produce wonderful chili sauce, and other canned vegetables. Such canned production has higher cost than fresh vegetables. At the end of the level you get tech-points, so go to the workshop to buy various upgrades. There are lots of them, but first, you need more capacity for the warehouse. The bigger it is, the more vegetables and fruit it will contain. Later on you will choose between increasing factory product, workers or plant growth speed. All of these features are of vital importance! Enjoy the game TV Farm 2, accept the challenge and check if you manage to cope with this undertaking task and turn a ruined farm into a large empire in the great time management game TV Farm 2! The main character Mary won't be a success without your help!
Funktionen
Great graphics
Challenging objectives
Lots of upgrades
Systemforderungen
Windows XP/Vista/7
1 Ghz Prozessor oder höher
512 Mb RAM
DirectX 9.0