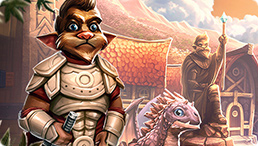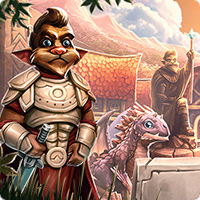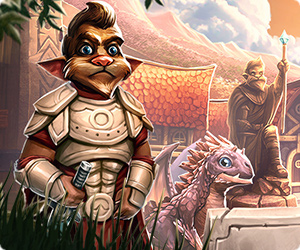 Dieses Spiel wurde von unseren Sponsoren präsentiert. Das ist immer kostenlos. KEINE ZEIT LIMITS!
You will be offered to install MyPlayCity Games Search Chrome Extension with convenient internet search.
Weather Lord: The Successor's Path
Help Victor become the ruler of the blooming country in the game Weather Lord: The Successor's Path! Are you fond of breathtaking adventures where you should make quick decisions and act fast? It's time to accept the challenge and help the noble Victor overcome all the obstacles and cope with numerous difficulties in the time management game Weather Lord: The Successor's Path! It's a game where only you can save the whole realm from plagues and misfortunes, so get ready to lots of challenges! It's extremely dangerous but the result is worth all the efforts! Welcome to the magnificent realm where all people and animals live peacefully for centuries but everything changes in some hours and they all count on you. Your main advantage is the powers you obtain: all the elemental powers are in your control so use them wisely not to do harm! As you and the brave warriors make your way across the lost land, you'll restore its villages, free people and fight ogres, golems and Yeti. Use the sun, rain and wind forces to reshape the land. When you possess the nature elements and a sword, no one will be able to stop you! You have a lot to do: along the way, you'll rebuild a devastated land, save your people from peril, and face off against an array of bizarre enemies. Your greatest challenge will be learning to control the weather and employing it to your advantage. Use rain to replenish crops, thunder to remove obstacles, and wind to destroy ghastly creatures! You'll see a large field before you and some tasks below. Complete all of them to unlock next locations and proceed your way of glory! People suffer from different disasters: drought, flood, tornados. Learn to use the power of nature and help people. Dry up the swamps and extinguish the fire. Purchase the weather you need and take care of your farms and get a great harvest! The tasks are different: drive away toads, fix magic altars, build forges, disperse fog – help people suppress the elemental powers! Play the colorful time management game Weather Lord: The Successor's Path and work your magic!
Funktionen
Nice protagonist
Amazing plot
Lots of tasks
Systemforderungen
Windows 98/2000/XP/Vista/7/8/10
1.5 Ghz Prozessor oder höher
512 Mb RAM
DirectX 9.0