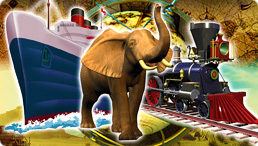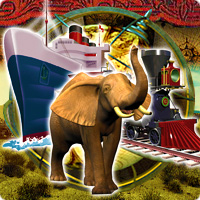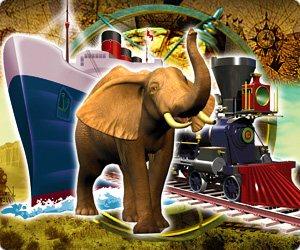 Dieses Spiel wurde von unseren Sponsoren präsentiert. Das ist immer kostenlos. KEINE ZEIT LIMITS!
You will be offered to install MyPlayCity Games Search Chrome Extension with convenient internet search.
Around the World in Eighty Days: The Challenge
Die Wette gilt: Phileas Fogg, ein britischer Gentleman, ist gerade dabei, die Welt in nur 80 Tagen zu umrunden. Jean Passepartout, sein französischer Diener, begleitet ihn auf seiner Reise, doch Fix, der Polizeiinspektor, hält die beiden unter strenger Beobachtung, da sie verdächtigt werden, die Bank von England ausgeraubt zu haben! Wird Fogg die Wette gewinnen? Hilf ihm in diesem lustigen Wimmelbild-Spiel, alle Hindernisse zu überwinden, und finde es heraus!
Funktionen
Fantastisches Gameplay
Lustige Handlungslinie
Ein unglaubliches Abenteuer
Systemforderungen
Windows XP/Vista/7
1 Ghz Prozessor oder höher
128 Mb RAM
DirectX 8.1