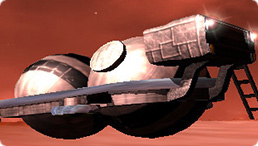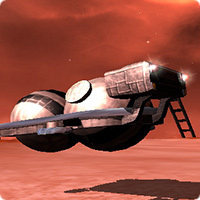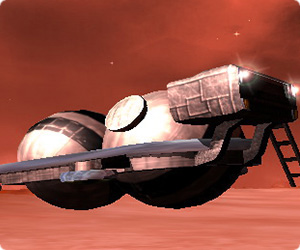 Dieses Spiel wurde von unseren Sponsoren präsentiert. Das ist immer kostenlos. KEINE ZEIT LIMITS!
You will be offered to install MyPlayCity Games Search Chrome Extension with convenient internet search.
Martian Transporter
Become a well-known trader on Mars and become incredibly rich in the amazing game Martian Transporter! Are you a fan of dangerous racings and cunning economic strategies? It's time to play the space game Martian Transporter and check if you are skillful and smart enough to be a merchant on Mars! It's not an easy task to trade there because lots of intergalactic settlers are at all pains to destroy you not to demolish their business. And your main aim is not just to get incredible riches but to survive as well because both Mars police and your opponents are hunting you. Your spaceship is your fortress, so don't forget to repair and upgrade it in time! At the very beginning, after you have registered a trading company, you get a small sum of money to buy your first ship. There are lots of them and you can buy what you want, just mention such parameters as max speed, durability, maneuverability, cargo bay and weapon place and choose what is the most important for you. The ships have their own names such as Glider, Basilisk, Arctic, Mirage and even Godfly, and it's up to you which one to buy. But don't forget that a ship with high rate of durability may have a low speed and you will be quickly caught by police when transporting weapons. And an extremely quick ship with the highest maximum speed will, for example, have low maneuverability. Choose wisely! Later on, when you earn money, you can buy such ships as Frog and Cyclops. Let's start playing! Launch the game Martian Transporter and start your career of a trader! It's not an easy task because you should decide which goods will bring you more money. And if you choose to transport, for example, electronics, not all the trading centers will buy it. As for food, it can be sold practically everywhere. You can also transport such goods as weapons, water, minerals, medical kits and biostimulators – choose what you want, but escape from police ships. They follow you if you are transporting weapons. Move goods between cargo bays in the game Martian Transporter and become the notorious dealer on Mars!
Funktionen
Dynamic gameplay
Several spaceships
Lots of goods
Systemforderungen
Windows XP/Vista/7/8/10
800 Mhz Prozessor oder höher
256 Mb RAM
DirectX 8.1