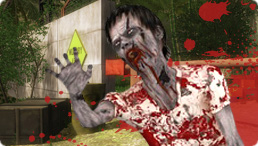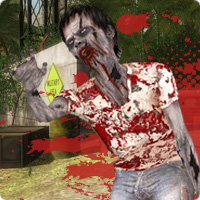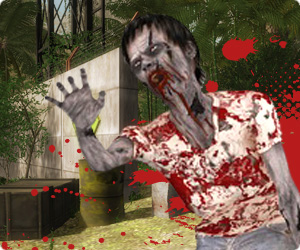 Dieses Spiel wurde von unseren Sponsoren präsentiert. Das ist immer kostenlos. KEINE ZEIT LIMITS!
You will be offered to install MyPlayCity Games Search Chrome Extension with convenient internet search.
Invention
Survive in the deadly lab with bloodthirsty monsters in the game Invention and find a way to send an SOS! Are you fond of survival horrors where the main aim of the hero is to stay alive in the focus of chaos? The game Invention is a nice gift for all the thrill-seekers who are ready to check their skills in surviving and shooting. Your character is a military officer who had an accident and regained consciousness on the small island not far from the continent. What is he going to do to leave this strange place? The only way is to send a signal with coordinates of the island to his department, so it's time to find people to ask for help. You can see a huge building far away, you are to go there and find a control box for communicating. Everything looks nice, a pleasant summer forest is before you, feel fresh wind blowing before the nightmare that is waiting for you in the remote base. From the very first sight this place seems strange, it's devastated and all the doors are tightly screwed up not to let anybody in and out… What's happened there? You have no other way but to reveal this sinister mystery! Welcome to hell in the game Invention and see the experiments of the powerful Project X Corporation whose aim was to make people happy. By turning them into superheroes. But the experiment was unsuccessful and the newly born monsters killed their creators turning them into zombies. Have you already understood what kind of adventure is waiting for you? Get into the laboratory, unlock the doors and shoot the eerie creatures! The control panel is hidden in the distant part of the building, so don't waste time – look for the equipment and ammo to avoid hunger and lack of health. There are lots of different weapons, pick it up and destroy the hordes of hungry monsters in the game Invention! Food, medical kits and ammo is everywhere, don't forget to search monsters and dark lab corners! Get to the control panel, send an SOS signal and leave this pandemonium in the game Invention lightning fast!
Funktionen
Nice graphics
Challenging levels
Various weapons
Systemforderungen
Windows 2000/XP/Vista/7/8/10
1 Ghz Prozessor oder höher
512 Mb RAM
DirectX 8.1