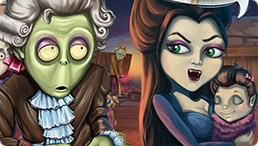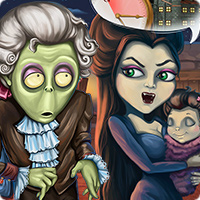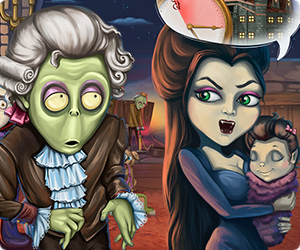 Dieses Spiel wurde von unseren Sponsoren präsentiert. Das ist immer kostenlos. KEINE ZEIT LIMITS!
You will be offered to install MyPlayCity Games Search Chrome Extension with convenient internet search.
Incredible Dracula: Chasing Love
Guide Dracula in his quest to escape a man-hungry princess in the game Incredible Dracula: Chasing Love! Join the unbelievable adventure, restore the village and defeat all the enemies! People think, all Dracula wants to do is suck their blood, but in truth, he wants the same things everyone else does: food, shelter, and love. But when a man-hungry princess takes a liking to him against his wishes, he does the only thing a red-blooded (or an undead) man can do: run! Your job is to guide the famous vampire and his minions as they gather resources, restore villages, and fight off a legion of enemies. To complete each captivating quest, you'll need to not only manage your resources well but also work quickly, as the princess will never be far behind! Fortunately, the Count can acquire several items that can give him a boost, such a ring that allows him to be in the sun and magic shoes that enable him to work faster. He can also learn to make potions and craft new items. Help the reckless Count escape from the dangerous princess in the game Incredible Dracula: Chasing Love!
Funktionen
Challenging levels
Vibrant world
Enchanting gameplay
Systemforderungen
Windows XP/Vista/7/8/10
2 Ghz Prozessor oder höher
2048 Mb RAM
DirectX 9.0