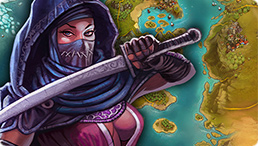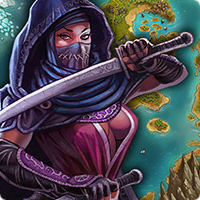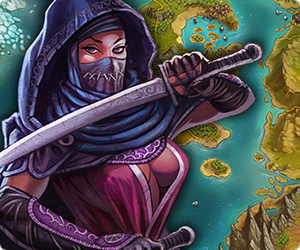 Dieses Spiel wurde von unseren Sponsoren präsentiert. Das ist immer kostenlos. KEINE ZEIT LIMITS!
You will be offered to install MyPlayCity Games Search Chrome Extension with convenient internet search.
Imperial Hero II
Defend your lands to become the greatest warrior in the browser game Imperial Hero II! Are you fond of turn-based strategies in medieval kingdoms? Here you can prove that you are the best warrior in the realm so try hard to deserve this noble rank! At the beginning you can choose a hero to play, there are lots of them: skilled archer, powerful mage, dexterous lancer and severe warrior. Who of them will you choose to become the winner? It's up to you! Ayarr Empire is waiting for your help, set off a journey to join the armies and help them protect the blooming lands from the bloodthirsty enemy. But, at first, you are to perform simple tasks to get experienced and achieve powerful equipment. There are various quests for you to complete, find them at the top-right corner of the screen, and start the reckless adventures in the game Imperial Hero II! At the very beginning you will hunt jackals, boars, plant crops and chop trees to get necessary resources. When you join a fight, you appear on the battlefield where you are to hit the enemy in turn. If the battle is successful, you get generous rewards: XP, gold and energy to go on playing. Sometimes you get various equipment as a reward, look if it suits your class and equip to become faster and stronger. Just drag the necessary item on your character to equip him with armor. Everything is easy enough, but at the very beginning look through the tutorial with pretty Sheila to get into all the game basics. Here you are to fulfill Story and Daily quests to gain experience and other rewards, use special portals to come to the destination point if you are in a hurry. But keep in mind that 1 portal costs 1 gem and it's really undertaking to find them. Use attribute points to increase your character's attributes as Intelligence, Dexterity, Agility, Vitality and Strength. Each class has own preferences in characteristics to upgrade, so choose some that are better for your character. Join epic battles in the game Imperial Hero II and prove your superiority!
Funktionen
Several hero classes
Nice mechanics
Interesting plot
Systemforderungen
Windows XP/Vista/7/8/10
1 Ghz Prozessor oder höher
512 Mb RAM
DirectX 9.0