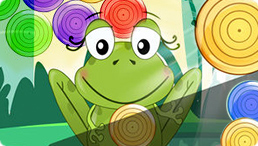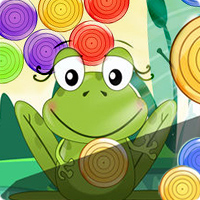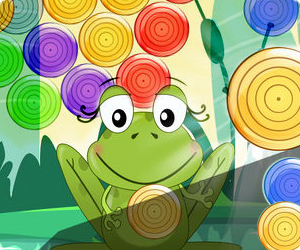 Dieses Spiel wurde von unseren Sponsoren präsentiert. Das ist immer kostenlos. KEINE ZEIT LIMITS!
You will be offered to install MyPlayCity Games Search Chrome Extension with convenient internet search.
Bubble Shooter Adventures
Enjoy the amazing bubble world in the game Bubble Shooter Adventures! It's time to relax and have fun in the colorful bubble game where your main aim is to pop up the rows of multicolored bubbles! If you have free time, spend it with use and train your quick wits with a new logic game Bubble Shooter Adventures! Everybody will appreciate it without fail, both kids and their parents because there are several difficulty modes: Easy, Medium and Hard for every player. At first, it will be easy enough to cope with levels but the more levels you've completed – the more complicated they will become. Keep this in mind while completing the first easy levels. Cope with tons of challenging yet absorbing bubble levels and get smarter! Aim precisely and shoot up the rows of bubbles of the same color to get rid of them. The longer is the chain of the bubbles you've managed to make – the better rewards you'll get. Visit colorful locations, complete all the levels there and get stars! You can set new records every time you want, so launch the game right now to check your skills! Visit the Easter Bunny location, explore the Swamp, try to run the Farm, enjoy the Fashion location and entertain yourself on the St. Patrick level! Everything is up to you, develop your shooting skills and become a Pro in popping up the multicolored bubbles! Get ready to think over your future moves in the game Bubble Shooter Adventures: be precise and remove all the bubbles lightning fast! Can you improve your own record and compete with yourself? Do it to get a perfect workout for your reaction and attention. Colorful bubbles are randomly thrown on the game board, make the longest possible chains of them to clear the board, and you'll be a success! Switch the difficulty modes depending on your mood and paly without limits! A set of picturesque locations and tons of challenging levels are here for you in the game Bubble Shooter Adventures! Don't miss your chance to get entertained and train your skills!